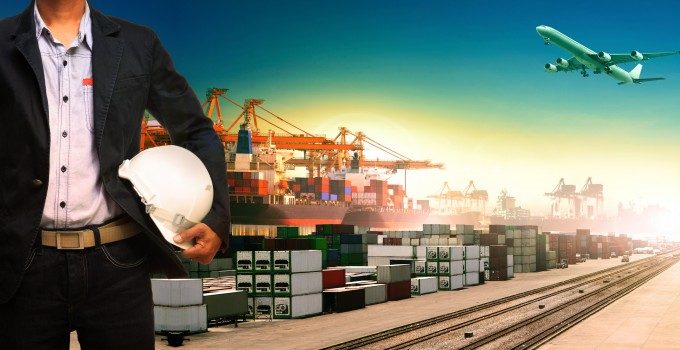 China Shipping Container Lines (CSCL) and MCC Transport, Maersk Line's intra-Asia carrier, have launched direct services between Shanghai and Yangon to take advantage of strong trade growth between China and Myanmar.
Until now, transhipment in Singapore or Malaysia was the primary shipping route for China's Myanmar-bound exports. And for MCC Transport, the direct service is a new addition to its Yangon feeder network which connects Myanmar with Singapore, Port Klang and Tanjung Pelepas in Malaysia. Estimates place Myanmar's total market volume at 650,000 teu.
"There is demand for this direct service, but the cost of operating it is rather high. Due to the draught constraint in Myanmar ports – seven to eight metres – only small ships can be deployed," explained Dawid Sold, Maersk Line country manager for Myanmar.
"We believe customers will see the advantages of the direct service and be willing to pay a premium over the transhipment services."
According to analyst Alphaliner, the MCC IA-5 (launched yesterday) is the first container service to directly connect Russia, Korea and China to Myanmar. Eight 1,100 teu vessels have a port rotation that includes Shanghai, Ningbo, Busan, Vladivostok, Singapore, Port Klang, Yangon, Tanjung Pelepas, Kuantan, Sihanoukville, Ho Chi Minh City and Hong Kong.
Tomorrow, MCC will also launch the BG1, a bi-weekly service connecting Yangon with Tanjung Pelepas and Mongla in Bangladesh, bringing their calls in/out of Myanmar up to 2.5 a week.
Meanwhile, CSCL's service (launched on 25 January) includes four 1,000teu vessels calling at Ningbo, Ho Chi Minh City in Vietnam, Singapore and Yangon. A spokesman told the South China Morning Post that volumes had grown significantly enough for the carrier to provide a direct service as an alternative to unpredictable transhipment routes.
"The launch of the new route will provide Chinese exporters and importers with a stable service. We estimate containerised cargo volume to have grown 30% last year to 350,000teu," he said.
A key milestone for Myanmar's container trade growth and economic development is attributed to the lifting of economic sanctions in 2012. Now seen as a frontier market, many industries are clamouring to ride this wave of potentially rapid growth.
At the same time, Myanmar remains one of the least-connected countries in the world, in terms transport and logistics – placed at 145th out of 155 countries in the World Bank Logistics Performance Index.
Tomorrow, Sam Whelan explains how Myanmar is struggling with a unique set of  logistics challenges:  infrastructure and trade processes that are "stuck in the style of 40 years ago". But investment is moving in and improvements are under way.