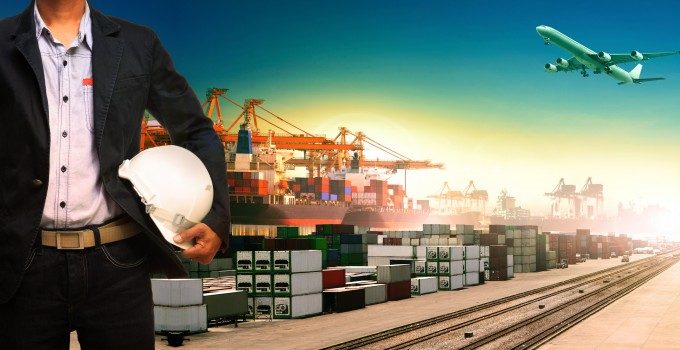 For logistics companies doing business in Myanmar, day-to-day operations come with a unique set of challenges.
Patrick Dick, managing director of The Freight Co, a Yangon-based forwarder with offices in Thailand and Vietnam, has operated in Myanmar, on and off, since the 1980s.
"The local market is still working in the style of 40 years ago," he told The Loadstar.
"To any shipping line, trucking company or port operator, the standard request is always to arrange a meeting. Everything is extremely time-consuming here – and in many areas the locals do not know how to do things simply because they haven't done them before."
This is perhaps not surprising considering Myanmar spent over five decades locked away from the outside world, with international trade virtually unknown. As a result, Customs procedures are slow and cumbersome and, according to Mr Dick, clearance times can take between three and seven working days.
"If the shipment has to go through the value assessment channel we can add another seven days to this. We see many shipments in the port for 30 days and more until they are cleared. Obviously this adds to the cost of the supply chain."
Myanmar's container trade has started 2015 on a positive note, with both Maersk Line and China Shipping Container Lines launching direct services from Shanghai to Yangon.
Yangon (formerly Rangoon) was the capital of Myanmar until 2006 when the military government officially transferred to the centrally located city of Naypyidaw. However, with a population of over five million and the country's largest port complex, Yangon remains Myanmar's principal commercial centre.
But further logistics development could be held back by shortfalls in Yangon's efficiency and suitability as a hub port, as well as a lack of investment in inland infrastructure.
Four terminals in Yangon process the majority of Myanmar's container traffic. They include Hutchison-owned Myanmar International Terminal Thilawa.
But with the port in close proximity to the city, road traffic and congestion is a big problem. And, according to Dawid Sold, Maersk Line country manager for Myanmar, a shallow river draught of 7-8 metres, combined with low and high tides, makes scaling up services difficult.
"The main challenge is the shallow draught that does not allow for deployment of bigger vessels. In addition, the draught is affected even further during summer," he told The Loadstar.
Mr Sold explained that although operational standards differed from terminal to terminal, there was a clear effort by all to improve efficiency.
"A lot of investment is being put into port infrastructure, thus we see visible improvement."
Two projects have the potential to see Yangon replaced as Myanmar's principal trading hub.
In the north, Kyaukpyu (pictured) is being developed by the Chinese with a $2.5bn twin oil and gas pipeline supplying China's Yunnan province. The surrounding area has been earmarked as a Special Economic Zone (SEZ), with the authorities hoping to develop the existing deepsea port into a multimodal transport hub connecting India, South-east Asia and China. Who has been selected to develop the SEZ will be announced next month.
In the south, a long awaited joint-venture between Myanmar and Thailand to develop Dawei into a deepsea port and SEZ looks set to get under way this year. The project was given a boost during talks last week when Japan agreed to participate with technical and financial support.
Dawei has the potential to become an important trade corridor linking Myanmar with Thailand, Laos, Cambodia and Vietnam via rail, as well as halving shipping times between Bangkok and Chennai, Southern India's biggest commercial centre and an important Thai trading partner. Talks between Thailand and Myanmar on Dawei are due to resume this month.
If these port projects are to assist Myanmar in becoming a logistics and manufacturing hub, then considerable investment will also be needed in the country's road network, rail system and inland infrastructure.
Patrick Dick, managing director of Yangon-based forwarder The Freight Co, pointed out that most of the infrastructure in Myanmar dated back to British rule (ousted in 1947).
"Up country, many bridges are still wooden or frail steel, allowing only small trucks with low payloads to pass.
"And there is only one dual-lane highway in Myanmar and trucks are not allowed to use it."