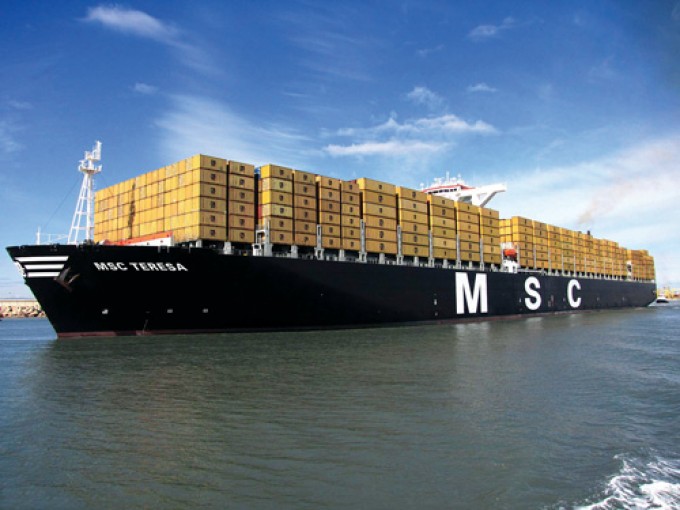 MSC is the first ocean carrier to react to diminishing returns caused by soaring fuel costs and announce an emergency bunker surcharge across its services.
It said that, with oil at now around $80 per barrel, the situation was "no longer sustainable without emergency action".
In a customer advisory today, it added: "The continued surge in bunker prices has greatly impacted the operating environment for container shipping lines. MSC is therefore introducing a worldwide temporary emergency bunker surcharge on all ocean and land-based cargo carriage with immediate effect.
"Fuel prices are up more than 30% this year, and almost 70% since last June."
MSC did not state the quantum of the emergency surcharge, or whether it would also apply to its contract business which generally has BAF mechanisms built in.
The privately owned carrier does not report financial results and it is unusual for it to react to cost pressures – which evidences the parlous situation it and its peers find themselves in this year. Last week, both Hapag-Lloyd and Maersk attributed poor first-quarter results to costlier fuel and the situation will have worsened in the second quarter.
The German carrier posted a $42m Q1 net loss and Maersk Group a $239m loss across its combined sectors, suggesting that the result for Maersk Line was even worse.
During an investor results conference last week, Maersk Line chief commercial officer Vincent Clerc admitted it had been "difficult to pass on the full extent of the fuel cost increase to customers".
Confirming that it generally took one to two quarters for bunker surcharges to kick in, Mr Clerc also alluded to some areas where BAF surcharges were more difficult to implement, "where we have faced strong capacity injection".
Maersk Line paid around $3bn for bunker fuel for its 750 or so ships and is on course to pay at least one-third more this year, which will come straight off of its bottom line. Its inability to obtain compensation for rising fuel costs was the biggest concern voiced by investor analysts covering the results conference.
Rotterdam-sourced IFO380 put on another $3.50 in trading today to $438 per tonne and analysts are predicting oil prices to go even higher as a result of OPEC cuts and looming Iran sanctions.
Even with slow-steaming, ultra-large container vessels consume over 100 tonnes of bunker fuel a day at sea.