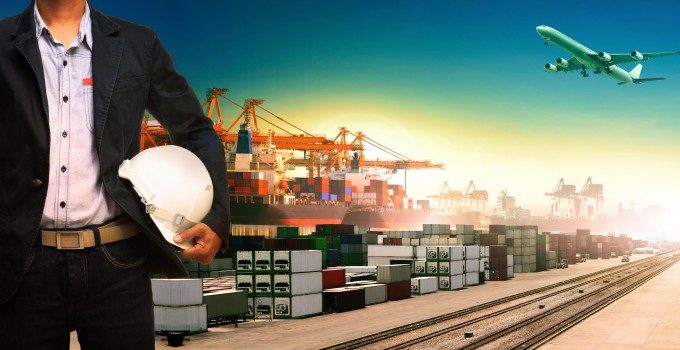 As today's Shanghai Containerized Freight Index (SCFI) for Shanghai-North Europe leg to an all-time low of $466 per teu, it appeared that MSC, as part of its 2M alliance with Maersk Line, has been obliged to cancel the maiden voyage of its 19,224 teu ultra large container vessel (ULCV), the MSC Oliver.
The 2M has announced that it is blanking two sailings from Asia to North Europe in week 16, the 8,750 teu Maersk Savannah, operating on the AE9/Condor service, and the MSC Oliver, which was stemmed for the respective AE2/Swan service.
But today's SCFI entered new territory after a week that saw rates to North Europe nosedive another $45. They are now 60% below the same week of 2014, and a massive $790 less per teu than spot rates at the beginning of January this year.
It is little over a week since the traditional bottle of champagne was broken against the bow of MSC's latest ship, named after the grandson of the carrier's founder, Gianluigi Aponte. The vessel was expected to join its sister (or brother) ship, MSC Oscar, plying the Asia-North Europe trade.
The vessel sharing co-ordination hot line between Copenhagen and Geneva was no doubt in meltdown this past week as it became clear that the seriously worsening cargo and freight prospects required desperate measures and sacrifices from the 2M partners.
However difficult the decision for MSC to temporarily idle its newest ULCV, the potential embarrassment is arguably less than it arriving in Antwerp on a sunny day in May with its deck depressingly half empty.
Anecdotal reports indicate that load factors between Asia and North Europe fell to as low as 70% in the last two weeks of March, which forced carriers to postpone their ambitious $800-1,000 per teu general rate increases scheduled for 1 April.
Meanwhile, weak demand and additional capacity have meant container lines have been unable to stem the tide of week-on-week declining freight rates.
Richard Ward, container derivatives broker at Freight Investor Services, said: "As a result of the most recent collapse carriers are now taking remedial action with ad-hoc sailing cancellations during the month of May. No doubt these will be combined with yet another GRI attempt for maximum effect at the expense of disruption to shippers."
Indeed, from the first glance of the contingency arrangements announced by the 2M alliance, shippers that had reserved space on the Maersk Savannah and MSC Oliver will have to wait at least another week before their cargo arrives at North European ports, putting further stress on supply chains.
Blanked voyages are not taken into account by the carrier schedule integrity surveys run by the likes of SeaIntel and Drewry, since they do not actually happen – yet the last minute pulling of advertised sailings is an added burden for shippers who already have to contend with tardy reliability levels.
In addition to the 2M blanked sailings, The Loadstar has received notification that the G6 alliance will void the sailing of the year-old 13,208 teu OOCL Korea which was stemmed to depart from Ningbo, China on 8 May.