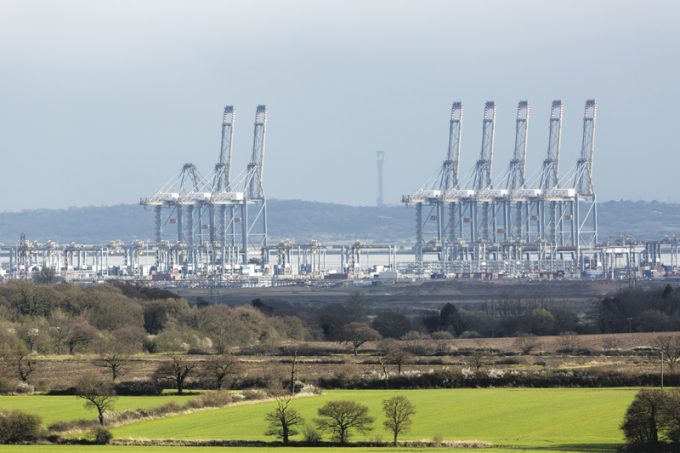 UK ministers have refused to commit to a deadline for announcing winning bids for planned freeports, but have said the first could be operational by the end of the year.
Chief secretary to the treasury Steve Barclay told the International Trade Committee he could not be more specific than that the outcome of the bidding process for developing at least 10 freeports would be made public "in the spring".
"We are keen to have it announced and the projects delivered, but it is crucial we have a robust process for determining this," he said. "Once the successful bids have been identified, we will be able to produce models that allow us to determine what the benefit will be in terms of GDP."
Prime minister Boris Johnson promised 10 freeports in the 2019 election manifesto, seven in England and three across Wales, Scotland, and Northern Ireland.
However, with the bidding process opening in November and closing at the start of February, many in the industry criticised the lack of time to supply "quality bids".
Jonathan Brufel, partner at law firm Gowling, said: "Bidders are very much of the view that if they had had more time, they could have delivered better bids.
"There's a lot of constituent parts to a bidding consortium; difficult to bring them together in such a short space of time. The market rumour is there are 40 bids, so there'll be a lot of disappointed bidders. But the market believes the UK could support more freeports".
The British Ports Authority said 27 bids had been received from operators in England, with the Institute of Export and International Trade noting 40 from across the UK.
According to government guidelines, bids will be judged on three main criteria: to act as national hubs for trade and investment; to regenerate communities as per the government's regional levelling-up policy; and to act as centres of innovation.
While Mr Barclay said the intention was to stick to the ten promised, he added: "Ten was the manifesto commitment, so the bidding process has reflected this. That being said, response to a consultation we conducted indicated a desire to discuss some wriggle room and movement on this.
"If we have high-quality bids, we may be open to discussing the matter further. We're not saying that number of 10 is rigid, the focus for us is about being innovative and providing quality through these freeports and, obviously, the more we have, the more points for dilution there are; our aim is to champion the innovation."
The Loadstar reported last month that the government planned for the first to be operational by the end of the year. Mr Barclay confirmed the aim, but noted that there remained hurdles to achieving this, pointing out the need for legislation and the opportunity for Parliament to scrutinise it.
But he added: "We are extremely keen to move at pace."