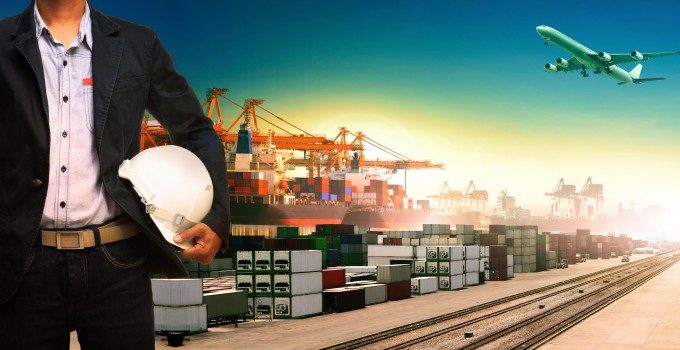 Freighter operators are finding Mexico increasingly attractive as car makers set up shop there – desipte burgeoning concerns of overcapacity. Asian carriers in particular are looking to the south American market, with Cathay Pacific poised to more than double its footprint in the Mexican market. Next month the airline is due to launch freighter flights to Mexico City via Los Angeles with B747-8 freighter aircraft. The new service will operate three days a week. In addition, Cathay will add a third weekly frequency on the Hong Kong-LAX-Guadalajara route which it inaugurated last September.
According to Cathay, the flights will carry auto parts, electronics, garments and perishables from Asia to Mexico.
Automotive traffic is a key driver in this trade lane. Shawn McWhorter, president for the Americas of Nippon Cargo Airlines, reported that overall volumes between Mexico and Japan have gone up, largely thanks to automotive flows. Over the past two years Mazda and Honda have set up new assembly plants in Mexico.
Cathay is one of several freighter operators that have been drawn to Mexico since last summer. Korean Air also mounted all-cargo flights to Guadalajara, operating twice a week with B747-400F equipment. As in Cathay's case, the flights were tagged on to existing US services, in KAL's case to Dallas/Fort Worth.
From Europe Lufthansa Cargo has been running twice weekly MD-11F flights from Frankfurt to Guadalajara since the spring of last year. The German carrier has since added passenger flights from Munich to Mexico City, complementing its six weekly passenger flights between Frankfurt and the Mexican capital.
Passenger flights face payload restrictions out of Mexico City, owing to the altitude, but LH Cargo has no ambitions to step up its freighter operations to Mexico in the foreseeable future, said Achim Martinka, president for the Americas. For the time being, the focus will be on stabilising the current operation, he added.
Mr McWhorter has doubts that the market can sustain the maindeck capacity that has been building up since last summer. "There is a constant flow coming out, but not 100 tons a day," he said, adding that the shippers are opposed to consolidating their traffic on the days when freighters are available; they prefer to move their cargo on a daily basis.
Prior to the inauguration of Cathay's Guadalajara freighter last year, INDEX, the national association of the maquiladora industry and manufacturers producing for export, released estimates that initially flows would amount to about 150 tons of imports from Asia per week and 120 tons in the opposite direction.
NCA has refrained from putting freighters into Mexico. "We work with partner airlines. I think that is more cost-effective," Mr McWhorter said.
A growing volume of Asia-Mexico traffic moves through the US by truck. According to forwarders, delays at the border that used to stifle truck flows have been diminished significantly. Transit times from Los Angeles to Mexico City are about 36 hours, same as the LA-Guadalajara sector.
Freighter operators also have to contend with the imbalance between Mexican imports and exports by air, which is about 2:1, according to one forwarder.
Out of Mexico perishables are the main commodity targeted by Cathay. The airline is supplementing Mexican produce exports with perishables out of Los Angeles. Initially the latter has taken a grater share of the capacity on the flight, but this is expected to change over time. With the drought in California raising questions over perishables exports from in the coming months, Mexico may have to shoulder more lift than planned.
Volatility is another concern for carriers.
"The introduction of freighters directly into Guadalajara from Asia has been a good option for the industry and mainly to the end customers, despite the soft economy. I believe that Mexico brings a good potential for market growth. There is enough airfreight today for the carriers that started operating a couple of flights per week in the country. But the main issue on the export side is the unpredictability of steady flows, which results in load factors that are up and down and this affects the reliability of the flight schedules, especially for some of the carriers. This will most likely change if the market continues to grow, especially in the automotive sector," commented Robert Villamizar, strategic capacity director for the Americas at DHL Global Forwarding.