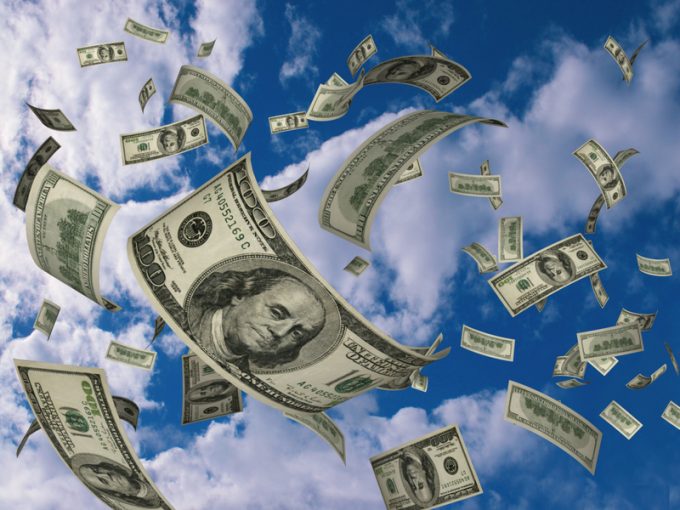 Massport, which runs the port of Boston as well as the city's Logan Airport, is one of the winners of Washington's latest splurge on infrastructure.
It has been allocated $20m of federal funding for renovation and expansion work on its Conley container terminal.
The project, which has a total bill of $65.8m, aims to boost the port terminal's yard capacity by 30%, as well as set up a new gateway and appointment system.  
The federal government is dishing out $900m under the Better Utilising Investment to Leverage Development (BUILD) programme of discretionary funding that succeeded the previous administration's TIGER scheme.
BUILD is designed to support infrastructure work on roads, bridges, transit, rail, ports and intermodal transport facilities. This year's programme funds 55 projects in 35 states and is limited to a maximum of $25m for a single project and to $90m for overall funding of projects in a single state. 
A large chunk of the money is going to road expansion and improvement schemes, but ports have also garnered a fair bit of funding from Washington. 
The $20m from federal coffers is a welcome windfall for Massport, which is taking energetic steps to ramp up its fortunes.
It is spending $350m on dredging Boston Harbor to a depth of 47ft, the biggest ticket item on the programme. Landside it is boosting capacity to 450,000 teu a year (ultimately aiming to go up to 600,000 teu) and adding lift capacity. Three neo-panamax cranes and four rubber-tyred gantry cranes are going to be added to the line-up in the coming year.  
Last year, 307,331 teu passed through the port and this year Massport has seen growth north of the 3% mark. But this is still below the level recorded at the port of New York & New Jersey, which the port authority is targeting as its chief rival. It claims moving a container through Boston is several hundred dollars cheaper than going through New York. 
Another $20m is going to Jaxport, to rebuild over 100 acres of pavement at the SSA Jacksonville container terminal. This is part of a $238m plan to expand and modernise the terminal, boosting capacity by 425,000 teu to an annual total of 1.5m. Like Massport, Jaxport is dredging its ship channel to 47ft.  
The port of Beaumont is getting $18m towards a project costing $101.2m, which has three main components, the rehabilitation of two docks (one of them a grain facility) and the addition of a second rail track. The overhauled 1,150 sq ft dock will augment the port's handling capacity of general cargo by 25%.  
According to the Association of American Port Authorities (AAPA), even more money is needed to meet projected future demand. It has argued that $66bn is necessary for port–related infrastructure to accommodate growth until 2045. It sees a need for $27.6bn for deep draught maintenance, another $6.2bn to modernise deep draught channels, $28.9bn for road and rail connectors to ports and $3.13bn for port facility infrastructure.  
BUILD is not the only source of federal funding for marine infrastructure. Last July, Washington announced $856m in grants under the Infrastructure for Rebuilding America programme, which included $125m towards rail upgrades to allow double-stack trains to access the port of Baltimore, and $8m to the port of Miami for a $19m undertaking to strengthen and revamp a berth, boosting its capacity from three to five vessels.  
This year's BUILD list also includes two major projects related to air cargo; $18m will go toward a 75,000 sq ft cargo terminal and cargo apron at Pittsburgh International Airport. This goes a long way to covering the total cost of the development of $23.6m. 
And Spokane International Airport is getting $11.3m to build a transload facility to shift cargo between truck and rail. The airport authority and the community are hoping to attract aerospace and manufacturing industries. Amazon is expected to open a $181m fulfilment centre there next year.  
The amounts allocated to port infrastructure may, however, fall short of the AAPA's stated needs, but overall, freight has fared rather well. Last year a whopping 66% of the entire BUILD funding went to freight infrastructure, the highest share ever. Neither the AAPA nor the Coalition for America's Gateways and Trade Corridors have publicly criticised the package. 
Not surprisingly, other interest groups are more vocal in their criticism of this year's allocations. More than 70% of the funding is going to roads, whereas money for mass transit projects has shrunk from 28% in the final year of the previous administration to 8.5% in the current programme. 
In future, financial support from Washington may well be more important than it is today. According to consulting and construction firm Mace, rising costs are slowing down construction projects in the US. The firm expects further loss of momentum in 2020 and 2021.