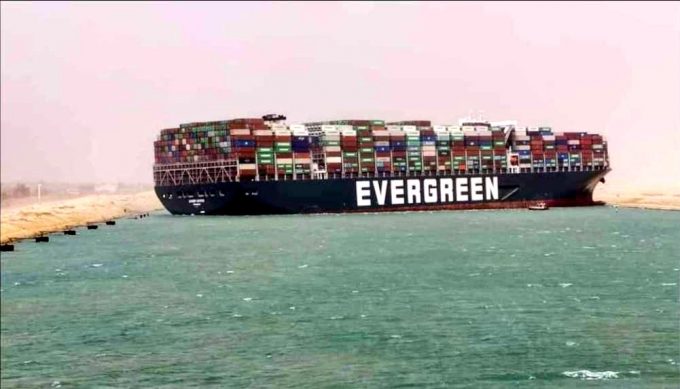 Taiwan container line Evergreen has rejected a claim by Maersk that it carries joint responsibility for the blockage of the Suez Canal when its vessel ran aground in March 2021.
Maersk has filed a complaint with Denmark's Maritime and Commercial Court for a reported Dkr300m ($43m) for delays caused to its vessels over the six-day blockage of the canal.
Around 260 ships, according to VesselsValue figures, were delayed for the duration of the blockage, which also disrupted schedules for months.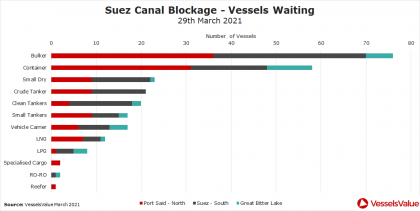 The claim for damages has been lodged against charterer Evergreen, ship manager Bernard Schulte and owner Shoei Kisen Kaisha.
In an unusual step, Evergreen  has commented, claiming that the responsibility lay with others.
It said: "As Ever Given is leased by Evergreen under the terms of a time-charter agreement, all expenses for the refloating operation and any liabilities are the responsibility of the vessel's owner."
According to online news site Maritime Danmark, Mærsk has confirmed "a claim against Evergreen, the ship's owner and technical manager", but did not reveal the amounts it is suing for. And no date for the hearing has been confirmed at this time.
The closure of the Suez Canal, by the grounding of the Ever Given, between 23 and 29 March 2021, saw ships and cargo owners losing substantial sums through the disruption to supply chains. A victory in this case for Maersk could potentially open the doors to a slew of compensation claims running into hundreds of millions of dollars – with CMA CGM and MSC leading those watching the case carefully, according to Maritime Danmark.