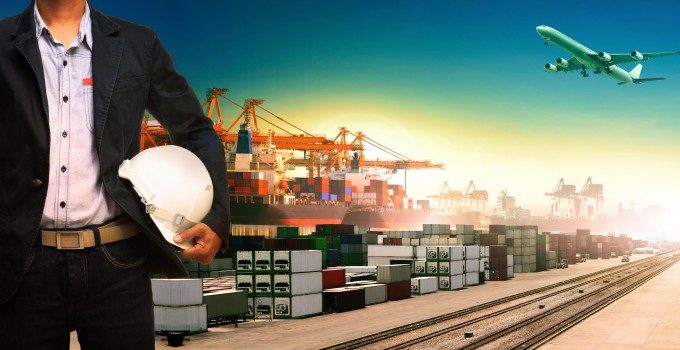 Maersk would appear to need its new alliance partner MSC to help fill its 18,000teu Triple-E containerships.
At the Maersk Group Capital Markets Day on Wednesday, Maersk Line chief executive Soren Skou conceded that without the east-west 2M vessel-sharing agreement (VSA) with MSC, it would have to reduce the number of strings between Asia and Europe.
"Commercially that would be a problem for us," admitted Mr Skou, giving the first indication of how critical the 2M was to the carrier's long-term strategy.
Indeed, there is evidence that, in the past year, Maersk has increasingly had to rely on the spot market to fill its ships, with Mr Skou recently indicating that the carrier's business was now roughly split 50:50 between contract and spot cargo – compared with a 25% share for spot cargo a year ago.
Mr Skou said the 2M VSA would, "hopefully", gain authority approval and advised that, in line with analyst expectations, Maersk Line should be able to trim $350m a year from its bottom line with the optimisation synergies gained in the co-operation with the Geneva-based carrier. However, in 2015, this was likely to be only around $250m, given the phase-in costs.
Maersk Line has produced nine consecutive quarters of profit after the painful root and branch strategy changes that followed the disastrous $600m loss in the first quarter of 2012, and it is now recording EBIT levels 9% above the industry average. But Mr Skou wanted to dispel the notion that its success was entirely due to the deployment of big ships.
He claimed it was a myth that Maersk Line had adopted an aggressive expansion strategy, and argued that 3% fleet growth over the past two years was a "responsible reaction" to market growth of 7% and stood in contrast to the industry's 11% capacity increase.
He said the focus would remain on cost reduction, and expected freight rates to remain under pressure for the foreseeable future, with little likelihood of top line revenue growth.
Bunker savings continue to be the main ingredient of the company's unit cost reduction programme, and the innovation of slow- and super-slow-steaming was constantly being advanced, with "speed equalisation" a further tweak in the fuel-saving strategy.
For example, Mr Skou explained, on the Asia-Europe trade, where the strategy was originally to operate ships at designed service speed on the westbound headhaul and super-slow-steam backhaul, it has been found to be more economic to slow-steam on both legs.
Moreover, Mr Skou said, Maersk had a "vast tool box" of cost-cutting options and still had scope to further improve "container efficiency".
Subject to regulatory approval of the 2M VSA, the challenge of the east-west trades had largely been met, he said, but in regard to north-south routes he added: "We want to be very clear; we want to defend and grow our north-south trade."
He said Maersk's strategy for those routes was cost leadership  – using the biggest vessel possible for each particular trade; selling the best product; and having "more boots on the ground" in local markets.
Meanwhile, Mr Skou acknowledged that based on current growth, Maersk Line would need around 425,000 slots of extra capacity by 2017 – some of which could be temporarily covered by attractively priced charters, but in the longer term he saw a need for around 30 newbuilds for delivery between 2017 and 2019.
Given the time frame from planning to receiving a newbuild, he said decisions would have to be reached on its fleet strategy within the next year.
Mr Skou also confirmed reports that Maersk would re-establish the SeaLand brand in the intra-America trades between North and South America, where Maersk Line was currently "underweight".
Around 250 staff will be employed at the SeaLand headquarters in Florida, from where the company would operate with the same autonomy as its intra-Europe and intra-Asia arms, Seago Line and MCC Transport.