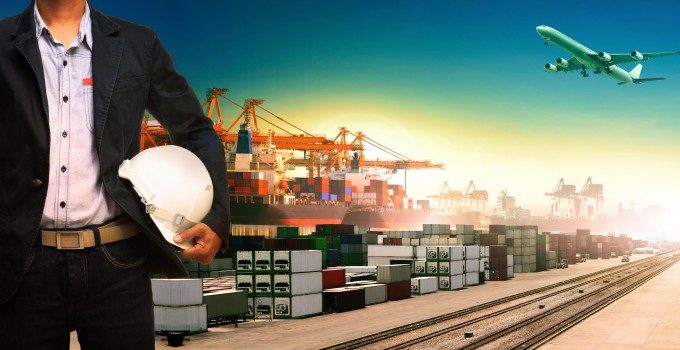 With the twentieth and final delivery of its Triple-E series of 18,270 teu ultra-large container vessels (ULCVs) due to take place this month, Maersk Line yesterday announced the next phase of its fleet expansion with an order for what will become the largest ships in its fleet.
A public signing ceremony at the DSME shipyard in South Korea yesterday saw Maersk Line chief executive Soren Skou place a new order for 11 Triple-E next generation 19,630 teu vessels for delivery in 2017 and 2018.
The ships represent a capacity increase of 1,360 teu on the original Triple-Es, or 7.4%, while in terms of physical dimensions – with a length of 400 metres, beam of 58.6 metres and a draught of 16.5 metres – they are virtually identical to the first generation, which just goes to show how container vessel design has changed in terms of squeezing out more slots from current dimensions since the Triple-E was first conceived.
A spokesman said that the new units would have 1,000 reefer plugs, compared with the 600 on today's Triple-Es. He added that although the final specifications of the vessels were still under discussion, it is expected that the engines will also be of the twin-screw type. Maersk executives had previously indicated to The Loadstar that it might look for smaller engines since slow-steaming became commonplace.
"While the contract is for a twin skeg [the projecting after section of a vessel's keel, where the propeller is sited], we may yet opt for a single skeg. We expect the output to be +60 KW, equivalent to 550 VW Golf cars," the spokesman added.
The new vessels are also considerably cheaper than the $185m per unit that Maersk forked out for the original Triple-Es in 2011. The company said yesterday the order was worth $1.8bn, representing a per ship price of $163.6m. This puts it on a par with its carrier rivals, which have been paying in the $150-160m for more recently delivered UKCVs, such as the CSCL Globe and MSC Oscar. There is also an option for six additional units.
Maersk said the new vessels will operate its Asia-Europe service, replacing smaller, less-efficient ships.
Maersk Line chief operating officer Søren Toft said: "I am very happy with this order. These vessels will help us stay competitive in the Asia-Europe trade and will be key in our strategy to grow with the market. It is the second order this year and we expect to order more vessels, which we can add to our fleet from 2017 and onwards."
Earlier this year, the company placed an order for seven 3,600 teu ice-class feeder vessels, which are due to enter its intra-Europe subsidiary Seago Line's fleet, and it said yesterday that over the next five years it planned to invest a further $15bn in "newbuildings, retrofitting, containers and other equipment".
At the group capital markets day in September, Mr Skou forecast that the line would require an extra 425,000 teu of capacity by 2017, some of which could be covered by short-term charters. Over the medium term period, of 2017-2019, Mr Skou said it would need about 30 newbuilds.
As from yesterday, the Maersk orderbook stands at total of around 370,000 teu – comprising a final Triple-E; seven Baltic feeder vessels; eleven 9,500-10,00 vessels, which it will take on long-term charter over the course of this year and the next; and the eleven 19,630 teu vessels ordered yesterday – which would rise to 485,000 teu if the six options are exercised.
Its current fleet capacity totals 3m teu, of which 1.7m teu is on 255 owned vessels, with the remaining 1.3m teu on 346 chartered vessels.
The 11 new ULCVs will sail under the Danish flag.