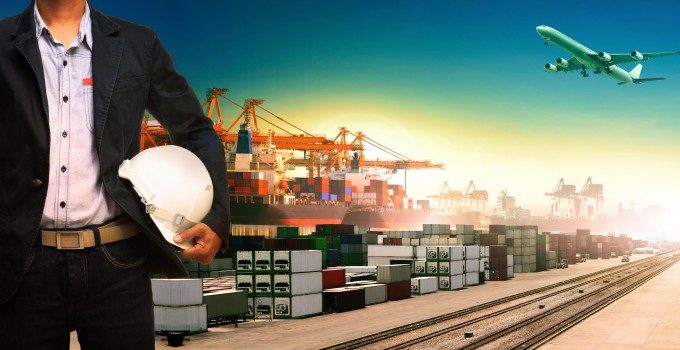 Maersk Group today issued a profit warning after returns from its container line continued to significantly deteriorate into October.
The company said the poor financial performance by Maersk Line meant its underlying group third-quarter result was expected to be around $600m worse than the guidance issued in August.
Maersk Line recorded a $1.2bn net profit in the first six months of the year, but instead of the previous full-year outlook of "above $2.2bn", it now expects a profit of just $400m for the second half , leading to a full-year net profit of $1.6bn – a massive downturn in fortunes.
A hastily arranged conference call for investors was convened this morning, an event Maersk Group chief executive Nils Andersen said was mandatory under Danish law once the changed financial outlook became clear.
Ahead of the group's third-quarter presentation on November 6, Mr Andersen said Maersk Line's liftings for the period had come in at 2.427m feu, compared with 2.401m feu in the third quarter of last year, which he said reflected a weak peak season.
The average rate per feu was down, at $2,163 per feu, versus $2,679 per feu in the same period last year. That average will have been much worse on its main tradelane, Asia to Europe, which accounts for 40% of Maersk Line's business.
In comparison, Hapag-Lloyd's average freight rate during July and August was $1,196 per teu, according to its IPO prospectus; while also this morning OOCL released its third quarter operational result which showed it earned revenues of $1.33bn on carryings of 1.45m teu, which roughly translates as $920 per teu and was driven largely by a 32% decline in earnings on the Asia-Europe trade.
Mr Andersen blamed the freight rate decline on poor demand due to destocking in Europe linked to the decline in the value of the euro, and which has been compounded by the delivery of new tonnage in the past few months.
He said Maersk Line had begun to adjust its capacity on Asia-Europe, and admitted the line remained "overweight".
Capacity initiatives so far have included merging the AE3 and AE15 strings and the announcement this week of the termination of an Asia-Black Sea service.
However, Mr Andersen added: "I don't believe that this will be enough to change the outlook. Prices will not recover this year – next year is a new game."
He said surplus ships would either be returned to owners, if chartered, or consigned to lay-up, but he would not be drawn on the details of any further cuts or if the necessity to reduce costs at Maersk Line would involve staff redundancies.
However, he explained that Maersk Line chief executive Soren Skou would join next month's results presentation and present further details of the carrier's revised strategy.
The background of low rates before the start of the contract negotiation season was "unfortunate" and an "irritant", said Mr Andersen, but claimed Maersk Line would not agree loss-making annual contracts with shippers, preferring to increase its reliance on the volatile spot market.
Meanwhile, the Shanghai Containerised Freight Index Asia-Europe components were flat this week, recording just a $2 reduction to North Europe, to $231 per teu, and a $7 per teu increase to Mediterranean ports, to $202.
Carriers have announced an average $1,000 per teu general rate increase on both trades from next month – today's announcement from Maersk demonstrates how desperately carriers need these to stick.