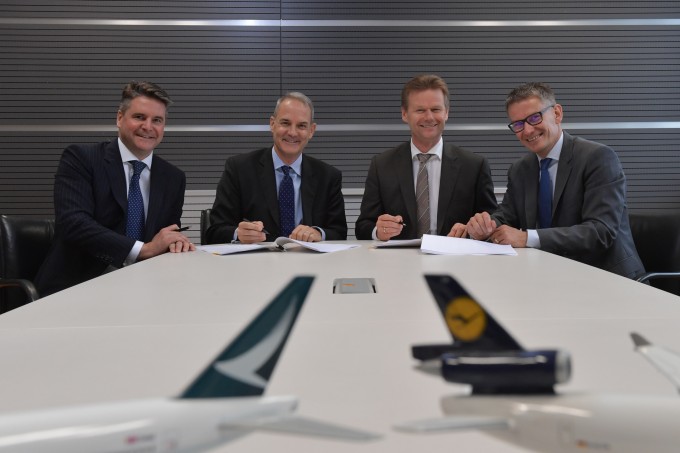 Lufthansa Cargo and Cathay Pacific Cargo are to create a cargo network between Hong Kong and Europe, starting early next year.
Initially, shipments will fly from Hong Kong to Europe, with eastbound services to follow later in the year.
The collaboration will increase the airlines' networks, boost time-efficiency and contribute towards overall service improvements, said the carriers.
"Our joint network will cover more than 140 direct flights a week between Hong Kong and 13 European destinations," explained Simon Large, Cathay's director of cargo.
Customers will be able to access the entire joint network via either carrier's booking systems, while joint handling at the hubs in Hong Kong and Frankfurt will mean just one point for export drop-off and import delivery.
This announcement follows Lufthansa's agreement with United Airlines to partner on routes between the US and Europe late last year, and it already has a joint venture with Japanese carrier ANA.
Pairing with Cathay Pacific Cargo will provide "more options for shipments which have to be transported by freighter due to their size or properties," said Peter Gerber, Lufthansa Cargo's CEO.
"By us joining forces, customers gain access to unique flexibility, with more flights to choose from and a combination of feeder and direct services. In this way, their cargo can reach its destination hours earlier."
Mr Gerber said last year that Lufthansa Cargo was keen on far-reaching cargo partnerships.
"Joint-ventures are one possible strategic answer. Consolidation is now not possible in most parts of the world."