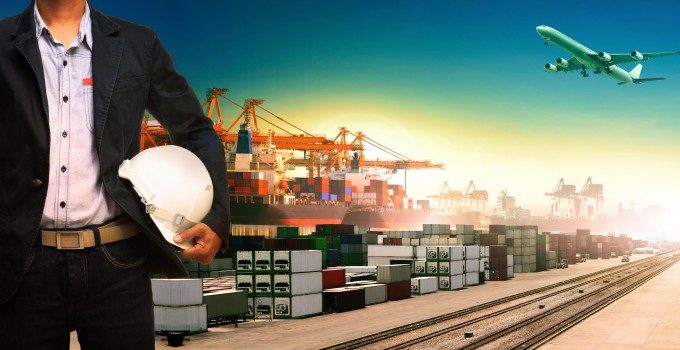 Lufthansa Cargo chief Karl Ulrich Garnadt has slammed air freight companies that charge "astronomical" prices whenever a humanitarian disaster strikes. As he announced the carrier's partnership with Germany's relief coalition, Aktion Deutschland Hilft, he revealed that it would offer its services at cost.
"Other companies' prices become astronomical  – and we want to rule this out by offering the service at cost price," he said.
Lufthansa Cargo has previously performed relief operations under a separate entity, but now, said Mr Garnadt: "This is something totally new, and by doing this, we can initiate something that will benefit people in the future."
On what Mr Garnadt labeled "a special day for Lufthansa Cargo", the carrier revealed it was capable of delivering all the relief essentials within 72 hours of any catastrophe, although it added that it is looking to cut this figure by anything up to 50%.
Head of fleet, and the pilot of previous relief missions, Fokko Doyenne, described his experience with the Haiti disaster as "extremely emotional" and outlined his intent to be involved with other such operations, while emphasising the need to be time efficient.
The real test comes with the unpredictability of disasters, said Mr Garnadt. "You can't predict where lightening will strike next." A further constraint will be working with the often poor infrastructure at disaster-struck airports, but he insisted all logistics involving 'the last mile' of the delivery have been established.
Despite Lufthansa's recent announcement that it was restructuring its Cargo Charter division, Mr Garnadt was quick to dismiss the idea that it could affect the airline's humanitarian charters. "That's been done purely for efficiency reasons. At Lufthansa we are always about continuous improvement and so that was done on a completely different basis. This alliance has been done at cost price, therefore there is no profit or gain to be made from this."
He added that: "Those staff involved with the restructuring will all be relocated to various other departments across Europe. "
The alliance sees Aktion Deutschland Hilft, a group of 22 charities devoted to relief projects, team up with World Vision Germany, an advocacy for humanitarian aid. Representatives from all three parties came to Frankfurt airport to pen an agreement to signify their intent.