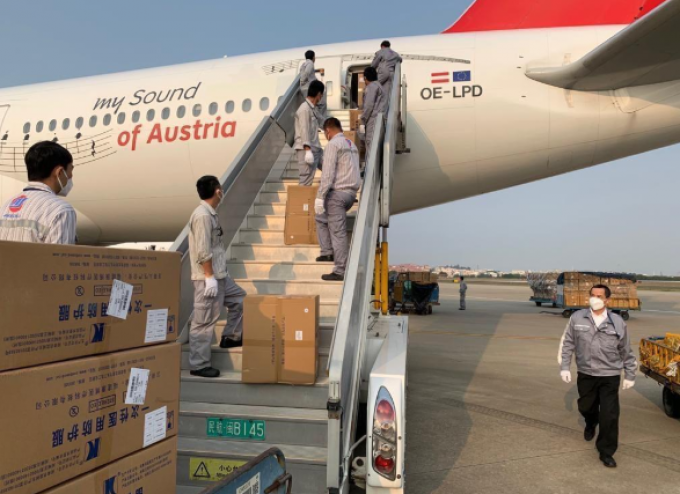 Air cargo volumes are considerably down on a year ago, but trucks are having to wait longer at large US airports to collect imported freight.
Forwarders also face earlier cut-offs for their exports to make it onto departing flights at large gateways.
"We've seen this mainly in the big gateways, like Los Angeles, Chicago and Dallas," reported Bob Imbriani, senior vice-president international at Team Worldwide.
"I hear LA is a disaster," one airline cargo executive told The Loadstar.
According to multiple sources, the problems stem from a combination of factors, chiefly shortages of handling staff and issues with loading and unloading 'passenger freighters'.
Passenger aircraft flying cargo missions have become a familiar sight, and for many airlines they have become a kind of white knight, bringing in desperately needed revenue while passenger operations are on hold.
However, loading is cumbersome and time-consuming. With no cargo doors, the freight moved in the passenger cabin – on and under seats and in overhead bins, or with all seats removed – and has to be handled manually.
Mr Imbriani said there were multiple issues with cargo in a cabin: from load and balance problems, to securing the freight, and especially in cases where forwarders have submitted incorrect dimensions of a shipment.
Some handlers admit they are not set up to handle 'passenger freighters'.
Air Canada has managed to speed up the process by installing rollers in the cabins of aircraft where seats are removed. Tim Strauss, vice-president cargo, claimed his crews could unload a B777-300ER without seats in one hour, 15 minutes.
Manpower is another problem area. With their passenger business in limbo, handlers have laid-off or furloughed many their workforce, in some cases up to 50%. In addition, measures against Covid-19 are having a negative impact. Some handlers split teams in two smaller units, kept separate to avoid any outbreak throughout the entire crew.
Team Worldwide now trucks departing freight to the airport several hours earlier to make sure its cargo does not miss a flight. Inbound waiting times have been longer, Mr Imbriani said.
But in some cases delays are massive.
"We sometimes got to wait three-to-five days," reported Joe Delli Carpini, president of Cargo Tours. With one large handler at New York's JFK airport, delays can be as long as 10 days, he added.
He recently visited the airport to extricate an overdue inbound shipment and was informed that the pallet it was on would not be ready for another three days, even though the flight had landed the previous week.
"The problem has always existed. The real problem, even before the pandemic, was that all of the freight handling at JFK has been abdicated by the airlines," he explained.
"We have trucks parked 24 hours at the various cargo facilities because it is not possible to just go and wait an hour or so to get your freight," he added.
"Things were not much better before the pandemic. Then the excuse was that there were too many flights to take care of. Now the excuse is that they don't have enough personnel."
And the challenges with 'passenger freighter' will likely persist for some time, said Mr Imbriani, despite assurances from the airlines that these are not a lasting phenomenon, but it is unclear how much longer they will last. It could be a matter of a few months, or more than a year, he said.
The recent problems do not augur well for a recovery. If volumes pick up significantly, as more businesses resume operations, while bellyhold is capacity still constrained, the bottlenecks could get a lot worse.
"As US exports pick up, it may be challenging," Mr Imbriani said.
Read our related story today on passenger freighter guidelines