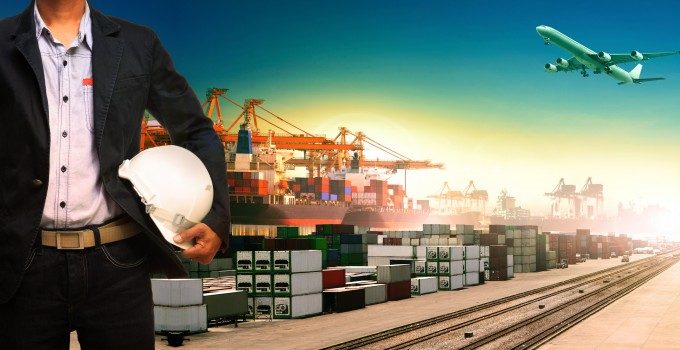 My initial reaction to the news that the UK port of Liverpool was building a new deepsea terminal capable of handling ships of up to 13,000teu was simply: "too far north!"
Liverpool might once have been second only to London as the country's – one of the world's, in fact – most important ports, but the age of containerisation washed away the old order.
London was supplanted by Felixstowe and the north of the UK lost the vast majority of its deepsea calls. The box economies of scale demanded minimum sailing distances.
So I was surprised to see almost $500m being spent on Liverpool-2 to create a terminal with 854 metres of quay, patrolled by eight giant quay cranes capable of working 60 metres out and a semi-automated yard. It would also boast a 16.5 metre-deep berth pocket, some 62 metres wide, but… with an approach channel depth of only eight metres, Chart Datum (CD).
Surely some mistake? Will it really be capable of handling 13,000teu vessels?
It transpires not. The tidal rise above CD is a minimum of 7.5 metres (at high-water). With 10% under-keel clearance, it could accommodate a ship with a draught of 14 metres, and due to its northerly location it would likely need to be either first or last port of call in a European rotation – and therefore the vessel would likely always be at its deepest draught.
I would suggest that, conservatively, 10,000teu will be the "Liverpool2-max".
What about the economics of operating such a large vessel in the port?
Assuming that a call would only make economic sense if it were to exchange 2,000 containers and, additionally, that ports in Europe usually struggle to achieve more than 27 moves per quay crane per hour sustainably, then it would take six cranes to turn it within one tide. A vessel of this size should probably budget for 23-hour port stays, as well as expect some delays on arrival such as waiting for sufficient tidal rises, which may be up to six hours.
With these considerations in mind, is Liverpool "too north"? Vessels crossing the North Atlantic with calls at other major North European ports on their schedules would need one additional day of "slow-steaming". In contrast, for vessels entering the Channel from the south, this would increase to one and half days, with the result that several days are now being added to the round-trip rotation.
However, in these days of slow-steaming and "flexible" transit times, coupled with huge schedule buffers, let's wildly assume that for some services this is possible without adding ships or other massive costs. The cost to the shipping line will increase simply based on additional fuel consumption.
The Irish Sea is presently outside of the North European emission control area (ECA), so vessels can still burn the cheap and dirty oil, but in reality this is not sustainable, so better to assume the use of low-sulphur oil in calculations, at the higher costs for "premium" fuels.
However, the cost to the shipping line is merely one element of the total supply chain cost, and like all UK container ports, Liverpool claims to be closer to key hinterlands than others.
If "Liverpool is too north", then surely "Southampton is too south"!
If "independent" consultants truly are impartial when analysing Felixstowe versus London, then Felixstowe is the port against which we should benchmark relative and  average intermodal costs.
Some 70% of imports into Felixstowe (mainly from Asia) appear to end the containerised leg of their journey somewhere in the triangle formed by South Midlands, Leeds and Manchester. For every rumour of a new distribution centre being built in the South, it seems as if three are actually being built in this golden triangle. So for imports from Asia, the UK distribution might look something like Fig 1, and the relative road distances are captured in the adjacent table:
The assumption here is that containers to and from the "real" north of the UK are more often than not transhipped onto feeder vessels in North European ports and do not travel on the UK domestic road or rail network. We also know that roughly 25% of all containers in and out of Felixstowe travel by rail, where this makes economic sense, and where capacity is available to accommodate it. The large scale rail mode is a genuine competitive advantage for Felixstowe.
Export origins are weighted more towards the north but, essentially, every import container heading north will ultimately need to travel back south again, whether it is laden or empty. With a few assumptions in terms of truck triangulation ratios, and present trucking costs (ever increasing) coupled with modality differences between ports, the total cost of inland distribution can be established.
These calculations show that just about every additional dollar spent by the shipping line in calling at Liverpool is then mitigated through the port having some proximity advantages over the present – and assumed – future primary hinterlands. And, never to be underestimated, this will have some major positive impacts for the environment (which may or may not be recognised by the government).
In conclusion, 10,000teu vessels on the Asia-Europe trade might have some end-to-end cost advantages by calling at Liverpool as opposed to elsewhere, and certainly 6,000-8,000teu vessels on transatlantic routes will have.
If shipping lines can offer differentiated rates between calling at various UK gateway ports they can also start to carve out some "niches" and generate additional profits. It would allow for product differentiation in an otherwise commoditised industry, as well as give UK shippers more choice, which can only be good for all.
So the UK will have a fourth deepsea gateway, although Liverpool is unlikely to become the largest of these, as it was when ships were small, fuel was cheap and people were bold!
DISCLAIMER: This a guest post from Andy Lane, partner at CTI Consultancy, which assists with cost modelling and automated tools for those in the container supply chain. www.cticonsultancy.com