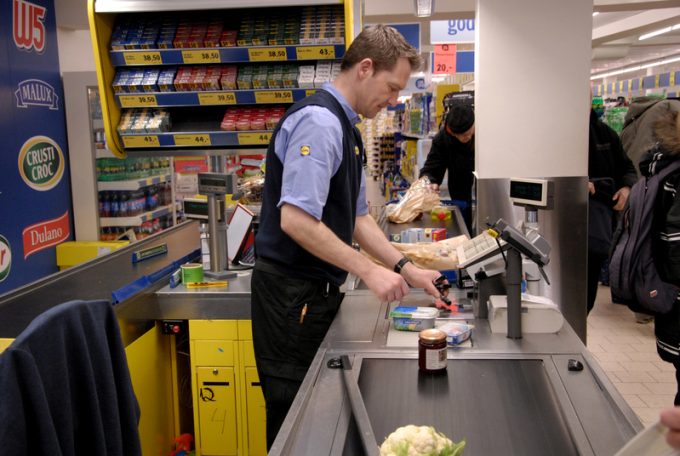 Container shipping lines will never be able to return to sustainable profitability unless they stop thinking like "bean-counters" and begin to invest in skilled staff.
At last week's TOC Container Supply Chain conference in Hamburg, Franck Kayser, a veteran container shipping industry executive whose latest role is senior director operations and logistics at Europe-West Africa shipping specialist NileDutch, launched a lacerating attack on the mindset that pervades many box shipping carriers.
"The commercial acumen in liner companies has completely disappeared. This has become a production line – we as an industry are not selling any specialised services, we are simply producing slots that move from A to B.
"Filling those slots has become much more important than profits, and the line managers, who used to responsible for profit and loss, have become accountants, while a salesperson in a liner shipping company today might as well be a cashier in Lidl. It's sad," he said in a speech to delegates.
He argued that in the presented paradigm dominating box shipping, a focus on cost has become the sole parameter, although that perversely leads to higher costs for customers.
"How do we get out of this misery? We don't. This business is going to be dominated by scale. You have three big alliances, but it could equally be three big lines. There will be very few specialists left in the market, so there will be very little to choose from.
"It will be cheap, but the service levels will also be poor, so it comes at a high cost for shippers and the competition will be limited. As soon as a line gets to a point where they realise that a certain number of boxes at a booked certain rate won't cover the operating cost of the service, there will be a blank sailing. And what can shippers do about that? Wait another week, at best," he said.
"I strongly believe that the shippers are receiving an increasingly poor service; that we as an industry are further away from them and we try to compensate by delivering electronic updates or developing various apps they can use, while I see at least in our trade many customers who need to talk to people about what is happening and who can take them through the shipping process," he told The Loadstar on the sidelines of the conference.
Capt Kayser further admitted that there were few alternatives left to carriers, although he stressed that a greater emphasis on customer service could ultimately help resolve aspects of the current crisis.
"The carriers should try to consolidate and structure their business the best way they can, and with that you hope you can get your economies on a decent scale and then maybe you can start investing a little in customer service again.
"The cause of the current problems, in my opinion, has been a business approach from a very bean-counter perspective which has focused on rates and asset utilisation and totally forgotten the commercial acumen of selling services to people who need them.
"I don't think there's the same expertise or professionalism in shipping – a lot of well-educated people replaced by systems and business processes, and the end result is very good systems staffed by very poor sales people," he said.
The problems posed by the industry commodisation were of particular relevance to NileDutch, he admitted, as it tries to maintain its market share in a trade which is increasingly being targeted by the largest deepsea carriers.
"It's very difficult for NileDutch to defend ourselves because we have competitors that are big and mighty and not bad at what they are doing. The only way we can do it is by having a better customer service, being closer to our clients and of course trying to optimise as much on our cost as we can, even though we don't have the scale of our competitors," he said.