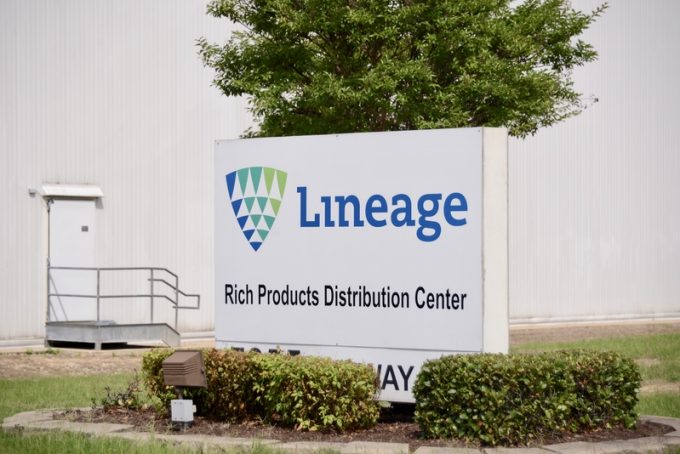 Private equity-backed food logistics specialist Lineage Logistics is to acquire US perishables warehouse operator Preferred Freezer Services, for an undisclosed amount.
The deal will see Lineage control 1.3bn cu ft of temperature-controlled capacity across more than 200 facilities in North America, Europe and Asia.
"At present, Lineage and Preferred have highly complementary real estate and customer bases, making their combination a strategic expansion into new markets and new service offerings," a statement said.
"We are thrilled to welcome Preferred into the Lineage family of companies," said Greg Lehmkuhl, president and chief executive of Lineage.
"Bringing their first-class management team, deep industry experience and network of strategically located facilities into our organisation will enable us to provide best-in-class service offerings for customers worldwide."
Preferred operates 41 cold store facilities in the US, as well two facilities in Shanghai and one in Ho Chin Minh City. Annual revenues are around $350m. Lineage's existing network covers the US, UK, Belgium and the Netherlands.
"We always knew that bringing these two companies together would reinforce our vision to be the most dynamic temperature-controlled company in the industry," said Kevin Marchetti, co-founder and managing partner of Bay Grove, the principal investment firm backing Lineage.
"This transaction will equip Lineage with the global reach and innovation capabilities that will fuel the next chapter of the company's growth and we are excited to have them on board," he added.
Lineage said the acquisition would increase its ability to invest in next-generation technologies, and after the deal completes, it will have 17 automated facilities with over 800,000 automated pallet positions, "including the two largest automated facilities in the world and an accelerating strategy to bring the most sophisticated automated solutions to meet ever growing customer demands and complexity".
The deal is expected to close in the second quarter of this year
Lineage's most recent previous acquisition was UK-based Yearsley in November, which saw it add a network of 12 cold stores serviced by 300 vehicles.