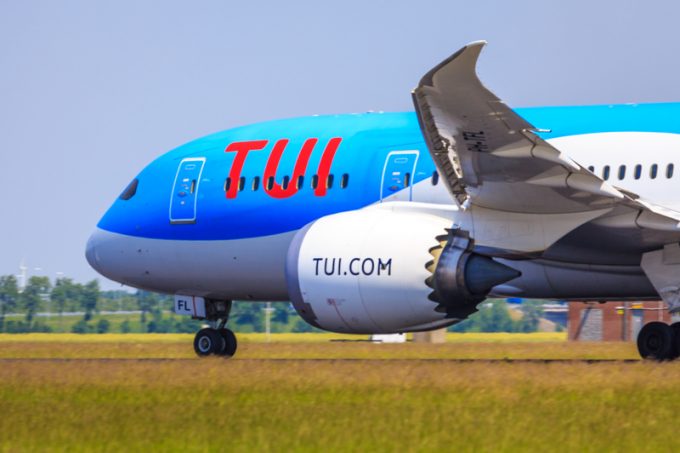 Leisure Cargo (LC) is to enter insolvency following the loss of contracts with TUI and another carrier.
Aspokesperson for the GSSA confirmed to The Loadstar it had begun insolvency proceedings at a court in Dusseldorf, with White & Case appointed trustees.
Reorganisation manager Tillmann Peeters, of Falkensteg Restrukturierung, said: "We want to stabilise business operations quickly and continue as smoothly as possible.
"Together with the provisional trustee, we will explore the remediation options as swiftly as possible, and as thoroughly as necessary, during the June-August bankruptcy period."
Rumours had been circulating for some time that LC was struggling after TUI dropped it, moving to competitor ECS Group.
A GSA source said: "The serious setback LC suffered last year was the loss of all airlines flying under the TUI umbrella. LC couldn't cover these losses.
"And the Thomas Cook group announced an embargo for freight bookings with LC, due to the unclear situation – Condor being the major carrier."
Another source indicated that Thomas Cook may have also approached ECS.
It is thought that Condor is now deciding between ECS and World Cargo Solutions, another GSA set up by the founder and managing director of Leisure Cargo, Ralf Ausländer, which he managed alongside LC.
"[The loss of] order volumes of this magnitude cannot be compensated by Leisure Cargo in the short term, not least due to the declining freight business," said Mr Peeters.
"Customers should continue to benefit from well-established processes and the skills, competences and competences of the company and its employees."
Following the collapse of owner Air Berlin – which accounted for some 20% of its operations – in 2017, LC was taken over by Berlin's Zeitfracht Group.
Zeitfracht re-installed Leisure Cargo's founder, Ralf Ausländer as managing director, but after the company began to lose major contracts, Zeitfracht was no longer willing to subsidise it, preferring to focus on wet-leasing and passenger operations with its own regional airlines, said the source.
At one point LC ran freight operations for some 14 leisure and low-cost carriers.