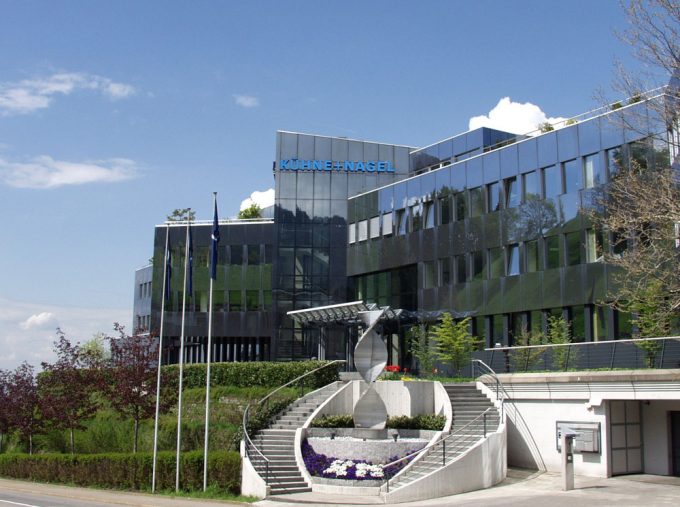 Despite declining revenue, Kuehne + Nagel reported increases of 6.3% and 5.1% in gross profit and EBITDA for the first nine months of 2016.
Sea freight rates for January to September saw a marked decline as low pricing and consolidation squeezed margins, continuing a trend reported in the forwarder's half-year results.
KN's sea freight division turned over Sfr5.9bn (US$5.95bn) during the nine-month period, compared with Sfr6.6bn in 2015, a 10.6% decline.
However, despite this, EBITDA for the division increased marginally to Sfr354m.
The air freight division mirrored this, with revenue down 3.4% year-on-year, from Sfr2.9bn to Sfr2.8bn, while EBITDA grew 6.5% to Sfr231m – the result of a 2.2% upturn in volumes.
In its Global Freight Forwarding Report 2016, freight and logistics consultancy Transport Intelligence (Ti) said increased competition was pushing forwarders to target profitability over growth.
Detlef Trefzger, chief executive of Kuehne + Nagel International, said today: "The tougher situation in the shipping industry increased pressure on sea freight margins.
"By maintaining our focus on industry-specific logistics solutions and high-quality services, we succeeded in achieving growth and stable results despite the demanding market environment.
"We are confident about the business development in the fourth quarter of 2016."
Bucking departmental trends, KN's overland and contract logistics arms saw healthy growth in both revenue and EBITDA as its European business developed and new projects were implemented.
Overland revenue grew 14% to Sfr2.3bn, leading to 2% growth in EBITDA (Sfr49m), while contract logistics brought in Sfr3.6bn, equating to EBITDA of Sfr183m up 15% year-on-year.
This positive performance is, in part, due to what Ti noted as KN's "aggressive development of its contract logistics and overland divisions".
While KN can view these results positively, Ti notes that the firm has a heavy reliance on certain markets.
For the nine months to September, EMEA markets accounted for 64% of revenue and 57% of EBITDA, while the Americas made up 23.6% and 22.5%, respectively.
The Ti report adds that these tradelanes remained static in 2015, and the industry could even see Europe experience contraction as emerging markets make gains between now and 2019.