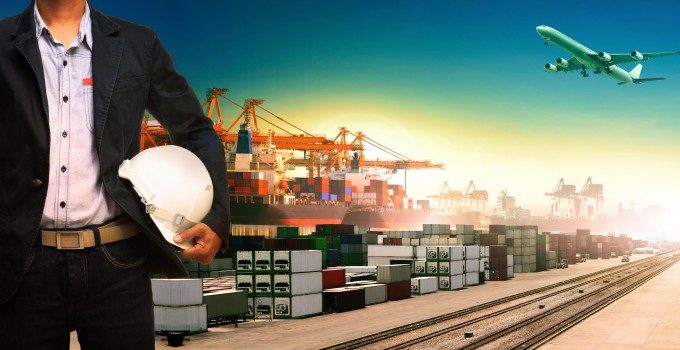 Freight service providers have renewed calls for forwarders and shipping lines to review their relationship and become partners, following the extended delays and congestion at US west coast ports.
Speaking at the Journal of Commerce's transpacific maritime event (TPM) in Long Beach this week, Kuehne + Nagel chairman Karl Gernandt (pictured) told delegates that the relationship between carriers and their largest customers had become "fraught with suspicion and existential fear".
He said: "Relations would be better off for all if we followed [David] Ricardo's law of comparative advantage and concentrated on doing what we are best at.
"Carriers are better at asset acquisition and running those assets on a network; NVOs [non-vessel operators] are better at network alignment and providing a uniform service for shipments across different carriers, and the fact is that for carriers, forwarders are not going to go away," he added.
Mr Gernandt suggested that the trend of declining freight rates could be reversed if carriers were able to improve their reliability levels, which would allow freight forwarders to justify higher freight rates to shippers because the overall cost of supply chains would be mitigated.
"A much larger cost is a disappointed customer expecting some goods he didn't receive. When we procure supply chain management contracts, we always have KPIs that are used to drive an active and efficient supply chain. They are measured for reliability and generally expressed as a percentage of transit time, and they are always 90% or higher," he said.
However, he noted that carrier reliability levels were, at best, in the 65-80% range.
"There is obviously a problem with customers who expect 90% reliability as the service providers who move a significant portion of the cargo are only 65-80% reliable. Time is money, so that means a higher cost," he said.
Mr Gernandt argued that the reason for this disparity lay in carriers needing to earn a return on the capital they have deployed, which he said had led to a deflationary environment in which carriers were transferring $10bn a year in cost savings via lower freight rates.
"What we have today is a situation where we are getting a discounted level of services – we are getting 65-80% reliability, which is subsidised to the tune of $10bn a year by the carriers. This is not going to work for long. The users, including Kuehne + Nagel are paying a discounted price for discounted services.
"At some level, paying a low price for unreliable services may make sense, but modern supply chains require better services, and customers would save money on higher reliability.
"Paying an appropriate price would be a win-win for both shipper and carriers. Shippers would get higher reliability, which would bring down supply chain costs, and carriers would get a better return on investment.
"Billion and billions of dollars have been spent since the early 80s on offering discounted rates – which reduced the value of the product.
"I think it is time for a new solution," he said.
In a later talk, Maersk Line chief executive Soren Skou said he broadly agreed with many of the points of Mr Gernandt's speech.
"We share the view that 3PLs do things that we simply cannot. What they can do for smaller shippers, we cannot replicate as a carrier.
Mr Skou also revealed that Maersk's attempt to introduce more reliable services through its 2012 Daily Maersk offering had ended following a lack of interest from customers.
"Our experience with the Daily Maersk was that we could deliver a 95% reliability, but at the time our customers were not willing to pay for it and it incurred a lot of extra cost for us."
TOMORROW: port disruption and declining reliability leads shippers to consider paying for premium services