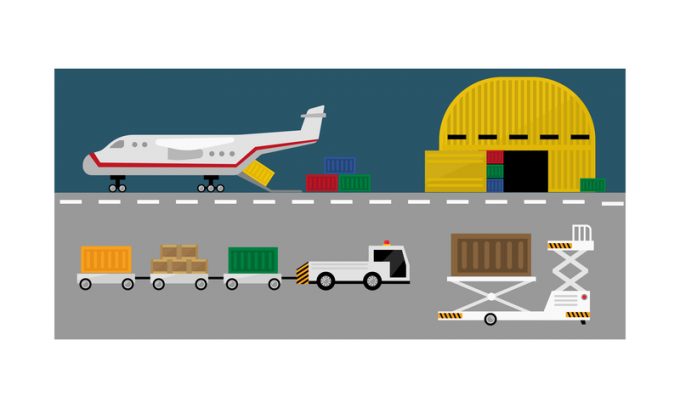 Japanese forwarders were the biggest air freight winners in 2018, according to new data released by WorldACD.
They saw their business increase 7.2%, driven by growth in Asia Pacific and North America.
That was in comparison with the 13 top European forwarders, which saw growth of just 0.5%, while Middle Eastern and North American forwarders saw growth of 1.5%. Overall, the top 20 forwarders lost 0.2% market share in air freight in 2018.
Perishables specialists also made their mark: Kuehne + Nagel, Panalpina, DB Schenker and Newport recorded double-digit growth of between 13% and 16% in the sector.
But airlines recorded growth in contrast with forwarders. North American carriers recorded 6.3% growth in 2018, while European carriers were up 3.8%. But Asia Pacific airlines saw just 0.7% growth – and the remainder were flat.
WorldACD published this 2018 analysis as it backed-up reports that January was a soft month in air cargo, with total chargeable weight down 2%, general cargo down 5%, and direct ton km down 1.9%, all year on year. Yields, meanwhile, dropped to $1.84, 2.5% down on the year, and 8% lower than in December.
"For origins Europe and North America, the [January volume] drop hovered around 4%, but even more telling was the drop in incoming business in Asia Pacific (-6% in total, -8% from the origin North America, and -9.5% from the origin Europe)," noted WorldACD.
"Origin China grew by 5% year on year, but the destination China fell by more than 10%. We observed this trend also in the past two months, but it was more pronounced in January due to the early Chinese New Year (Feb 5 in 2019).
"As we see it, the period preceding this day seems to have a small positive effect on outgoing business from Asia Pacific, but a more serious negative effect on incoming business."
It added that from a product perspective, January was a good month for some cargo categories.
"Apart from general cargo, valuables and dangerous goods, all categories improved year on year. The big categories of perishables and hi-tech grew by 6% and 4%, respectively, pharmaceuticals by 5% and the much smaller group of live animals by 9%."
The figures support anecdotal evidence from the market that January was soft, with a pick up towards the end of February.
Speaking to The Loadstar last month, Flexport's head of air freight, Neel Jones Shah, said "the market is soft right now, in particular out of South-east Asia", although he added that Vietnam continued to be strong, while China and southern China were particularly soft.
He said that while many carriers had cut freighter services over Chinese new year and beyond, other carriers contracted to fly, such as Polar, and had seen "very low rates". But he predicted the market would recover towards the end of February, which other companies have now confirmed.