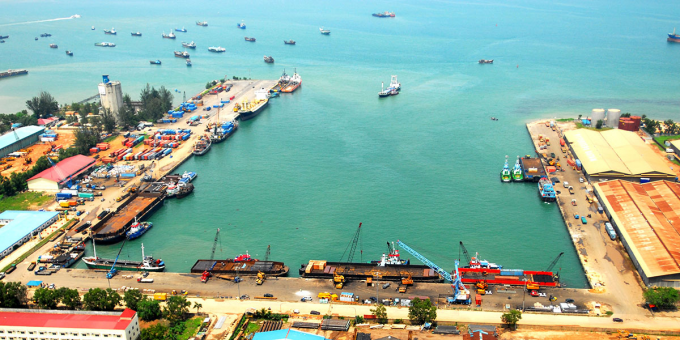 The Indonesian government is again revisiting a plan for a container terminal on Batam island, just 40km south of Singapore, the world's second-busiest container port.
During a visit to the proposed location, in the Batam Free Trade Zone and Free Port in Tanjungpinggir, Sekupang Sub-district on Monday, co-ordinating minister for maritime affairs and investment Luhut Binsar Pandjaitan said the port could help save logistics costs, which are higher in Indonesia than in neighbouring countries.
Over decades, there has been talk of developing another container terminal in Batam, which already has one in the Batu Ampar area, but the plans never materialised due to the lack of business support.
Mr Pandjaitan said his ministry had studied the site and said the design of the port would be environmentally friendly, taking into consideration the surrounding lake and flora.
He added that the water depth was "appropriate for developing a seaport", and that planners were intending to link the facility to Kuala Tanjung port, in northern Sumatra.
Although the site has an area of just 94 ha, land reclamation can expand this to 330 ha, potentially making the port larger than Tanjung Priok in Jakarta, Indonesia's main container port.
The proposed Batam Port could be developed through a public-private partnership with the Ministry of Transportation. Linerlytica analyst Tan Hua Joo, however, told The Loadstar several factors were necessary for the port to get off the ground.
He said: "The plan to build a container port in Batam has been mooted for at least 30 years and has not turned into anything concrete until now. In any case, having a new port in Batam in itself will not reduce logistics costs. There needs to be a more concrete plan backed up by actual commitments from shipping lines to use the port."