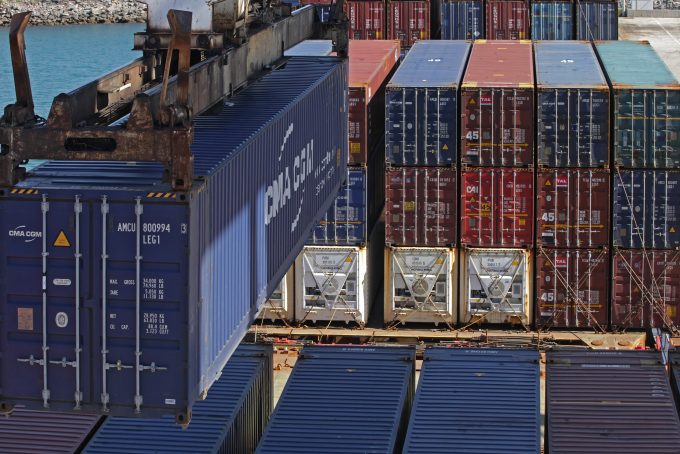 Major container lines have revived the prospect of hefty surcharges on heavy containers shipped from India to the US and Canada, heaping further costs on the country's exporters.
CMA CGM is the latest carrier to apply the additional levy, announcing a $1,000 per box penalty for all types of overweight shipments moving from the subcontinent to the US east, west and Gulf coasts, and Canada.
The levy applies to shipments weighing over 20 tonnes, which includes the container's tare weight.
In a customer advisory, CMA CGM India claimed the surcharge was necessary to continue providing "customers with reliable and efficient services", adding: "This is in addition to any existing surcharges/rules applicable with inland point movement."
The move comes as the traditional peak shipping season looms, bringing a fresh wave of carrier general rate increases (GRIs) and peak season surcharges (PSSs).
MSC has announced a $2,000 per box PSS from 1 August, and a $1,500 per box GRI from 11 August for the India-US trades, representing a four-fold increase on the PSS it originally planned for this month, which "has been cancelled", MSC India noted.
"In order to maintain the high level of reliability and efficiency of our services to meet the needs of our customers, MSC will apply a PSS effective 1 August handover, ex-India to the US and San Juan, Puerto Rico."
Other carriers, including Hapag-Lloyd, are set to join this renewed pricing action, and some have also been penalising Indian customers – especially in spot booking cases – via heavy booking cancellation fees for container no-shows.
Meanwhile, equipment availability is becoming tighter in southern Indian ports, due to the cargo flow disruption plaguing Sri Lanka's Colombo port, the busiest transhipment hub in the region.
"There has been a 25% shortage of containers at Chennai, which has made it face a rise in shipping costs," equipment marketplace Container xChange notes in its latest report.
"Sri Lanka's crippling economic crisis has triggered an altering response in the region's shipping industry.
"When it comes to the Europe trade route, India has seen schedule changes and blanked sailings due to the reduced throughput of cargo, which is making carriers remove a few sailings out of the schedule," it added.
That appears to be reflected in a stream of void calls on India-Europe services at the western Indian ports of Nhava Sheva and Mundra in recent weeks.
You can reach the writer at [email protected]