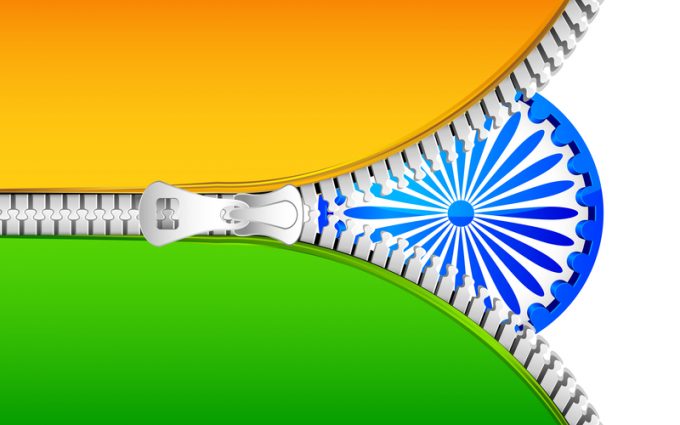 India has long been the country full of potential. But the question, of course, is whether – or when – it might begin to fulfil it.
But the market appears to think that the country is on its way, if the airline support of Air Cargo India is indicative. Carriers told The Loadstar that yields are on their way up, volumes are good, and the demand is there.
"India is one of the most important import and export markets for Saudi Arabia," said Rainer Muller, executive director of Saudia Cargo, which flies perishables from the country, as well as pharma exports from India to Africa. "There are a lot of flights, both passenger and cargo, into India. The passenger airline is adding flights, and it is one of the top markets for Saudia."
Lufthansa Cargo, which operates six freighters a week into India, also noted that the country was performing well for it. But Alexis von Hoensbroech, chief commercial officer, warned that "very high levels of bureaucracy" is slowing down development.
"We have a team specifically working on Indian bureaucracy. There is some movement but there is still a long way to go."
However, he also pointed to enormous growth potential for Indian exports.
"Twenty five years ago, the GDP of India and China were the same, and the population was the same. Now the Chinese economy is five times bigger than India's. The value of Indian exports is big – but it's the equivalent of six weeks of output from China.
"It shows how far the growth can take India. We should look beyond the year-on-year growth of India and looks at what five times India is today – and that's the potential. But how do you get there?"
"A lot of it is about infrastructure. There are certain commodities that are strong – some airports can handle them and some can't. It's also about the infrastructure to and from the airport – there are queues of lorries."
He added that there were some easily solved inefficiencies too.
"In India, the cargo is delivered loose, on the house air waybill, it's built up by the ground handler or carrier, which uses up airport space. There is huge efficiency potential." However, he noted, airports did not want to lose that revenue.
But Mr von Hoensbroech also said that there was potential for India's export market.
"The success of China is an opportunity for India. China is now getting expensive. Much of the manufacturing is now moving to south east Asia, but India should attract this. The Make in India initiative is exactly the right thing to do – there has not been much affect of it yet, but it's only been three years. If this is coming, this country has a great future."
One of the reasons for India's relatively slow growth, given the potential size of the market, is the lack of a middle class. Just 1% of the population earns more than $20,000, and pays tax.
"A middle class is needed to drive the economy, both domestically and internationally," he added.
Lufthansa is seeing very low levels of ecommerce from the country – despite it being a country of 300m smartphone users. "People cannot afford to buy things internationally."
Glyn Hughes, IATA cargo chief pointed out that manufacturing accounts for just 17% of India's GDP. According to the World Bank, that has risen by just 1% since 1960.
"But India is number three in terms of global tech start-ups. If that entrepreneurial spirit goes into the manufacturing sector then the opportunity is absolutely huge," said Mr Hughes.
The slow development of India has resulted in much scepticism about its ability to change. On responding to a question about whether Lufthansa would invest in a cargo airline in India, which has just one domestic freight carrier, Mr von Hoensbroech said: "There is huge potential but we've been waiting a long time. It has been slow to materialise."
Others also expressed scepticism over India's pace of growth – despite the upbeat and confident talk of imminent change from the economic adviser to the Minster of Civil Aviation, Vandana Aggarwal. One carrier, talking to The Loadstar on the sidelines of the conference, said "she's only been in the job eight months. I don't see that it will change as quickly as she thinks."