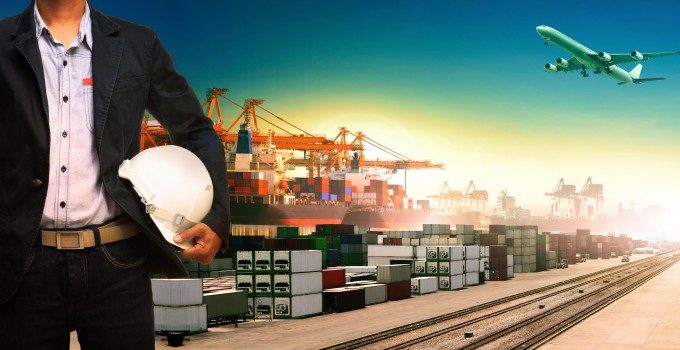 There was a spring in their step and optimism in the air as World Cargo Symposium delegates left Los Angeles a week ago. Perhaps it was the sunny Californian weather – which locals never tired of mentioning. Perhaps they planned to spend the weekend on Venice Beach.
Or perhaps it was the result of an IATA event more refreshing than any for some time.
It wasn't just claims that, finally, there appears to be a modicum of growth in the air cargo sector, albeit it small, weak and possibly short-term.
("The cycle is turning up," IATA chief economist Brian Pearce had said. "There is a growth in business confidence, which is a good leading indicator of FTKs a couple of months later. There have been some false dawns, but this looks like a durable cyclical upturn and it's more widespread.")
It also felt as if the industry had stopped gazing quite so self-centredly at its navel, with the occasional side swipe of blame to other supply chain partners. For one thing, the event framed air cargo in a wider, more macroeconomic environment. Ocean freight, rail, and the increasingly symbiotic relationship with the integrators were highlighted.
But even more important was the glance towards future technology which will change the industry.
Drones are not dreams, they exist – as delegates were lucky enough to see in the conference hall itself. An airship that can pick up a 250-tonne payload of shipping containers, unlimited by airport infrastructure, has made its first tentative ascent into the sky.
The Massachussets Institute of Technology was also called upon to show how beneficially other industries are using new technology.
How will all of this affect air freight? Well, the companies that work that out first will be the ones that benefit most in the long term.
The horizon has widened. IATA's choice of speakers made it plain that there are opportunities ahead for those that choose to take them, and for those that have the foresight to grow the pie, not merely steal slices from each other.
"Air cargo is in the midst of a profound transformation," said Des Vertannes, head of IATA Cargo. "Only through innovation and transformation will the industry manage to be successful."
It isn't just new technology that is game-changing. Robbie Anderson, chief of United Cargo, predicted that sustainability – in environmental terms – would be key in years to come. He compared it with the same levels of regulatory oversight in the next ten years that security has had in the past ten. "This is going to be a bigger and bigger isssue for us as an industry."
Cindie Blackmer, Intel's manager transport contracts and negotiations, agreed: "We spend almost no time on freight security now. If you look at the future – the new MBAs, the undergraduates – [environmental sustainability] is what they are learning. Things move quickly and technology will drive this even faster."
Meanwhile Steve Gunning, CEO of IAG Cargo, pointed to innovation as the key to success.
"Conferences give you an opportunity to sit back and think different thoughts. You get stuck in the day-to-day, in the tyranny of the onslaught. This is a great opportunity to listen to clever people and think about what it means for your business. The overriding thought … is the need to adapt."
Many delegates took on the mantra of UPS Airlines, as explained by president Mitch Nichols: "We have a culture of being constructively dissatisfied. It's a precursor to innovation."
It is however, perhaps time for this constructive dissatisfaction to be aimed at the right places. It is all to easy to lay the blame for the industry's woes at the door of the associations, IATA and its peers. But it has become clear that IATA is stymied by its more useless members. It cannot force-through e-freight, only lay the groundwork for it – as it has done. It can't raise industry margins, except through helping to find industry inefficiencies – as it is doing.
As Mr Vertannes explained in one of his more candid moments: "The weakness of the industry is that we are self-serving and never look at the tough decisions. There are airlines that take cargo very seriously. Some take it reasonably seriously. And there are a whole slew that don't take it seriously at all. It's very difficult. We are stuck between those that can and those can't."
All IATA can do now is to signpost the future, and show how the pie can be grown.
Yes, there is still a lot to do. The lack of cultural, age and gender diversity was all too apparent among delegates. E-freight continues to lack the impetus it needs. The distance still to go became painfully clear in this sentence from Mr Vertannes: " There is optimism that we are reaching a tipping point on getting real traction on penetration."
But IATA has put its money where its mouth is. It has offered a $20,000 award for the company that introduces the best innovation that will benefit the industry.
In the words of James Woodrow, cargo chief of Cathay Pacific: "We should celebrate those companies which do champion air freight – we can move the needle by doing that."
Although the example he used was Spanish clothing retailer Inditex, it could equally be applied to IATA. Now, though, it is up to companies themselves to adapt to the new world that air cargo is in – and flourish.