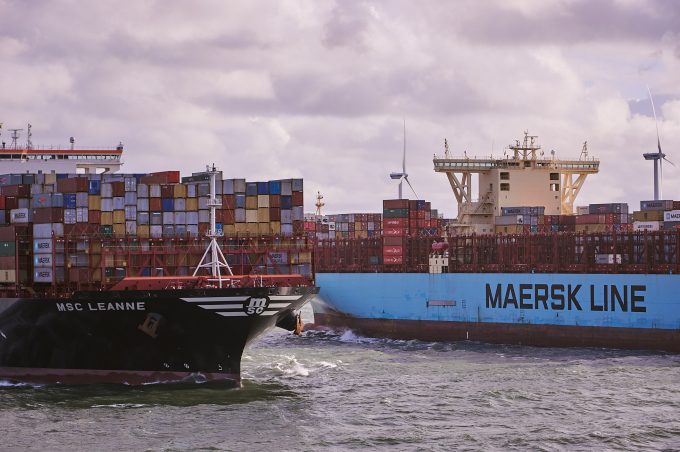 MSC's audacious containership buying spree has passed the 100 mark in just 12 months, equating to around 400,000 teu of additional owned tonnage, according to Alphaliner data.
MSC's aggressive S&P activity was driven by relatively high exposure to the soaring rates in the charter market, from where it sources nearly 70% of its fleet.
However, its early recognition of changing market conditions has brought the carrier a very healthy boost to its balance sheet, due to skyrocketing vessel asset values.
The consultant reported on the purchase in July of four vessels by the Geneva-headquartered carrier: the 2,572 teu Cosmos, for $33m; the 1,794 teu Jennifer Schepers, for $21m; the 1,740 teu Okee Ann Mari, for $20m; and the 3,739 teu Xin Feng Yangzijiang, for $30m.
The ships were sold to MSC for several times their last recorded transactions, but the carrier will achieve significant savings compared to the chartering alternative.
For example, for a 36-month charter of 20-year-old panamax Xin Feng Yangzijiang, its owner could be looking for up to $75,000 a day, which would commit MSC to around $80m over the period – thus its acquisition has potentially saved the carrier some $50m.
Multiply vessel ownership versus charter savings across 100 ships and the economics are irrefutable.
Alphaliner said the 103 vessel acquisitions by MSC it had logged since last August included 18 of between 1,100teu and 4,400 teu that were on long-term charter and it apparently exercised its purchase options with the shipowner.
For other ships MSC purchased during its many raids on the S&P market, some have come with attached charter parties that do not expire until 2022. Of these, some are chartered to competitors, including 2M partner Maersk, thereby giving MSC considerable influence on the liner market as a shipowner, should it not require to deploy the vessels itself.
Moreover, according to Vesselsvalue data, of the 71 confirmed S&P deals it has logged and a further 15 transactions where MSC was the assumed purchaser, the carrier has accumulated a substantial asset windfall as a side-effect of its move from chartering to ownership. The original value of the 86 transactions, $1.8bn, has soared to over $4bn, according to Vesselsvalue estimates, giving MSC a profit on paper of $2.2bn on its S&P dealings.
Furthermore, it seems that MSC is not done yet, and is known to still be keen on additional vessel acquisitions.
"They are not put off by the age of any ship that comes on the market," an S&P broker told The Loadstar. "We have instructions to chase any ship, whatever the size or trading history."
And MSC has by far the largest orderbook of all its liner peers, approaching 1m teu, with its current deployed capacity now having reached 4.1m teu – just 120,000 teu short of Maersk, which has an orderbook of just 174,000 teu.