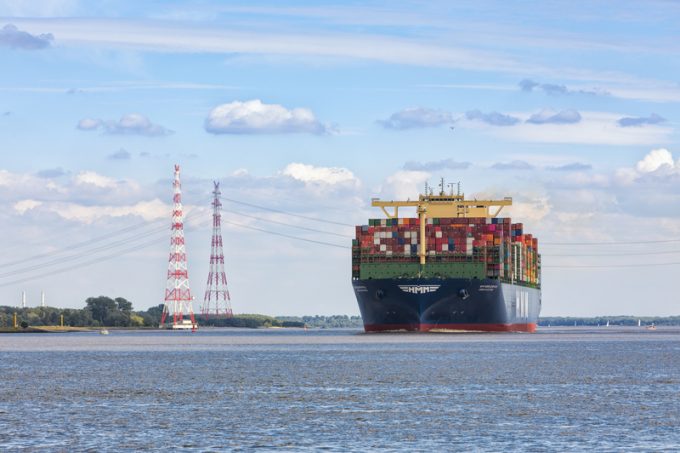 HMM is strengthening its status within THE Alliance with the earlier-then-expected deployment of its eight 16,000 teu class newbuilds next month.
When ordered by the South Korean carrier in 2018, the vessels were described as having a maximum intake of 15,300 teu and were stemmed for delivery in the first half of this year.
The first, the 16,010 teu HMM Nuri, is on sea trials and expected to be phased-in to THEA's Asia-North Europe FE4 'extra loader' loop from the third week of March.
The following week will see sister ship HMM Gaon also deployed on the loop.
The Loadstar understands that the remaining six vessels will be received by HMM before the end of next month, ahead of schedule, "the majority" set for the FE4 loop.
THEA's original FE4 loop was merged into its FE2 service last year, but after demand recovered strongly in the second half of the year, it added an extra loader with varying vessel sizes.
According to eeSea data, THEA deploys up to 12 ships on the FE4 extra loader loop, with vessel sizes having ranged from 5,023 teu to 14,500 teu on an 84-day round trip, calling at Southampton and Rotterdam in North Europe, with ad hoc calls at other ports.
"The frequency of the FE4 extra loader service has not always been weekly and the vessel deployment depends on tonnage availability," said Alphaliner today.
The consultant noted that last month and this, only four sailings had been offered by THEA on the loop, "although some individual alliance members offered extra sailings". These included some from HMM, the carrier being particularly proactive in injecting extra tonnage to meet surging demand, having deployed 15 extra loaders on east-west routes since last August.
Alphaliner said the FE4 extra loader upgraded service would also feature two newbuilds from ONE: the 14,026 teu ONE Wren; and the chartered 14,952 teu Zeus Lumos. This suggests THEA will shortly officially announce the full reinstatement of the FE4 Asia-North Europe loop.
The arrival of the newbuilds next month will add 128,000 teu to HMM's fleet, taking the carrier's capacity to 857,000 teu, cementing its position as the eighth-largest container line, above THEA partner Yang Ming.
Unlike its 24,000 teu ULCVs, which were named after European ports, HMM's eight 16,000 teu class ships will bear Korean names.
The ships also feature a raised lashing bridge and a strengthened lashing structure, which was apparently added to the specifications during construction to help prevent the collapse of deck stows. Another interesting feature is hull-cleaning robots to assist vessel maintenance and improve energy efficiency.
HMM said the addition of the newbuild scrubber-fitted ships would help it "secure a more favourable position within THE Alliance".