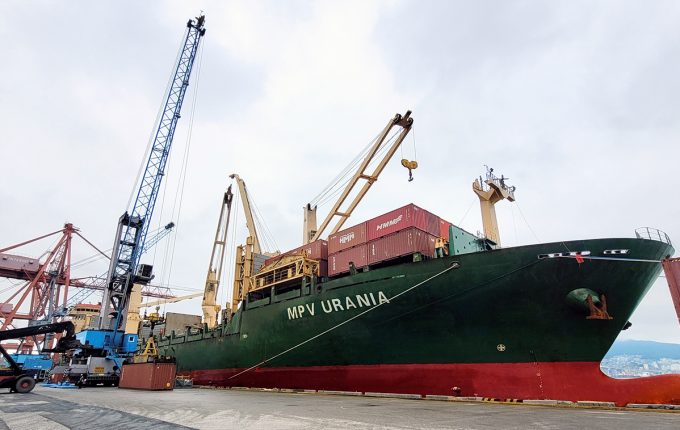 HMM, South Korea's flagship liner operator, will double its extra loader transpacific services from next month, at the government's behest, in anticipation of soaring demand in the peak season.
Ministry of Oceans and Fisheries (MOF) officials said that, after consultation, HMM would offer four transpacific extra loader services every month from July.
The carrier, which began adding ad hoc trips in August last year, has been doing a monthly average of two.
Meanwhile, tight capacity and the slow return of empty containers continue to keep freight rates at abnormally high levels, burdening local shippers.
A survey of shippers conducted by the International Export Logistics Comprehensive Response Center, which MOF established late last year to respond to market dynamics, showed 39% of respondents concerned with securing ships, 33% burdened by freight costs and 7% finding it difficult to obtain containers.
Next month, alongside already reserving 400 teu for South Korean SMEs on its regular Asia-US West Coast services, HMM will reserve 1,000 teu on its extra loader Busan-west coast services.
South Korea's other ocean-going carrier, SM Merchant Marine, will reserve 30 teu on its weekly Asia-US west coast services for the same shipper group from next month.
Shipments peak during the third quarter as US and European retailers stock up for Thanksgiving and Christmas and, as on previous occasions, HMM is expected to redeploy a container-carrying multipurpose ship from its breakbulk service to fulfil its extra loader requirements.
A spokesperson told The Loadstar: "HMM has decided to deploy additional extra-loaders to the transpacific service for domestic SMEs struggling with export and import logistics due to the global supply chain disruptions since last year.
"When it comes to how long HMM will keep operating extra-loader services, no decision has been made, but at least we might not stop it within the short term."
Shippers can also tap into a newly created $18m fund to alleviate financial burdens. Loans are capped at $27,000 per company and low annual interest rates of 1.5% for three years are offered.
MOF's director of shipping and logistics, Jeon Jae-woo, said, "We will do our best to create an ecosystem to improve the logistics competitiveness of import and export companies in the long term."