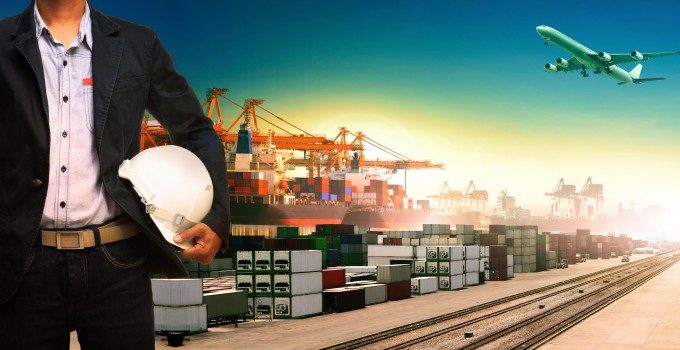 Despite the recent backing of the UK Freight Transport Association for a new runway at London Heathrow, the world's 16th busiest cargo airport has yet to form a freight strategy.
The UK airports issue, which will be debated at the Multimodal show in Birmingham on April 30 by a cross-supply chain panel, is growing increasingly heated – but still there is a deafening silence from both Heathrow and Gatwick on freight.
A spokesman for London Heathrow, which built its cargo terminal in 1968, told The Loadstar, after repeated requests for information: "We're pulling together a strategy on cargo as part of our work on the detailed plan to be submitted to the Airports Commission in May. At this stage we're not in a position to do anything on it at the moment, unfortunately."
London Heathrow saw volumes of 1.55m tonnes in 2012, placing it below Paris Charles de Galle (2.1m tonnes) and Frankfurt (2m) in Europe, with Amsterdam Airport Schiphol snapping at its heels with 1.53m tonnes in 2013.
Schiphol has a cargo team of seven people, as does Frankfurt, while Brussels Airport, which saw volumes of 430,000 tonnes in 2013, has a team of six. The Heathrow spokesman wouldn't be drawn on whether the airport has a cargo team, but it is thought that it is handled by one manager, who also oversees some passenger operations. It is thought to be 20 years since there was a dedicated manager for freight at LHR.
Tristan Koch, EMEA manager for American Airlines Cargo said: "LHR has been pretty poor at freight. It doesn't seem to be seen as part of the airport's success, and we see no signs of positive input. Freight is not encouraged."
Another source said: "Today freight is an afterthought bunged together with whatever they see fit and mostly they don't think about it.  Type the word cargo into the search engine on Heathrow Airport's website and you get two things 1) travelling with pets and 2) a list of banned and restricted carriers from 2006.  It's like cargo doesn't exist at Heathrow."
But despite the airport's lack of interest in its cargo community, the FTA's Sky High report shows that better connectivity and capacity at Heathrow would be the best result for the air freight business in Britain.
Ian Veitch, president of the FTA, wrote: "It is imperative that we recognise the inherent advantages Heathrow has as a world-class, global air freight hub and the unique benefits this brings, not just to the south-east of England but to Britain as a whole, through enhanced connectivity to our key overseas markets.
"This study shows what is at stake for some of the UK's leading importers and exporters if we fail to invest in vital transport infrastructure, which is essential for economic growth. Such a failure would impair Britain's international competitiveness and inhibit the future success of our economy."
One pharmaceutical shipper contacted by the FTA said: "We need Heathrow and we need it to be a primary hub. It is essential that it receives investment for a new runway because we will start to lose airlines and services to other countries where the hub airports are getting investment and slots are not under so much pressure.
"If we fail to invest, Heathrow will stop being a key hub for global aviation.
"Like many companies, we are seeing new markets in the developing world and we need to be able to reach them. We can ship through other hubs but it adds risk, complexity and, above all, time, and we do not have that time to spare."
Automotive company Ford, meanwhile, noted that if Heathrow failed to provide the best value and service, it would re-route its freight via other hubs such as Cologne and Frankfurt.
But Heathrow, despite this, remains singularly silent on its strategy and any plans to update its freight infrastructure.
"The infrastructure is muddled," said one airline source. "The horseshoe desperately needs modernising, Nothing is joined together. It is not freight friendly from that perspective."
Meanwhile, this morning, London Mayor Boris Johnson outlined his plan for the future of Heathrow: to turn it into "Heathrow City" and build an airport in east London instead.
Heathrow City would, apparently, manage to provide both homes and jobs. A release stated: "There would likely be a focus on education and commercial research such as high-value manufacturing, spinning off into knowledge parks and office development."
It failed to note that the high-value manufacturing sector would, if Heathrow were to close, need to shift to east London to be able to use air freight.
Heathrow issued a statement in reposnse to Mr Johnson's latest salvo: "The Mayor of London is proposing to spend billions of pounds of public money to forcibly buy and then close Heathrow, immediately putting 114,000 people out of work.
"He would do this to build an expensive new hub airport at a further cost of £112bn to the taxpayer. The economic impacts of this at both a national and regional level would be devastating."
Gatwick too has no freight strategy, despite its proprosal to build an extra runway. It sees about 90,000 tonnes of freight each year.
For more information on the free-to-attend Multimodal air freight seminars, please click here.