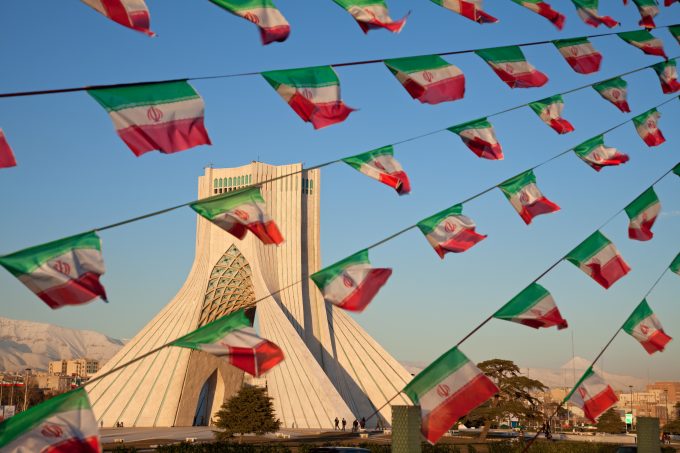 Haulage services to Iran are back on the menu following the removal of sanctions and the increasing interconnectivity of the country's economy with those in its Caucasus and Black Sea hinterland.
UK groupage operator Delamode is the latest in a number of companies to launch road freight services between northern Europe, Iran and the Caucasus destinations of Georgia, Armenia and Azerbaijan.
Chairman Stephen Blyth said: "These countries have been attracting significant foreign investment through governments adopting business friendly policies and, in Iran's case, opening up to foreign trade for the first time in many years.
"Todays' announcement is, in part, a response to customer demand from across Europe, but it is also about us taking a view that trade levels are set to continue to increase across this region."
Delamode's warehouse in the Bulgarian capital of Sofia will consolidate cargo arriving on services from mainland Europe and the UK and tranship them onto weekly departures for Tbilisi, Baku, Yerevan and Iran. It will also offer customs clearance and POD (proof of delivery) documentation.
"We are very pleased to open these routes, servicing the demand for the import and export into these countries, particularly for industrial commodities such as mineral and chemical products," Mr Blyth added.
A pattern is clearly being set – last month Austrian freight forwarder and groupage operator Gebrüder Weiss launched a consolidated freight link between Sofia and Tehran after integrating its Bulgarian site into its network.
It is now running daily direct freight runs from Gebrüder Weiss sites in Vienna and Dunaharaszti in Hungary to Sofia, where Iran-bound goods are consolidated. A weekly service connects Sofia to Tehran, with a transit of six working days, launched to capture traffic that has been growing since Iran began trying to attract increasing numbers of foreign investors, particularly via tax incentives.
Thomas Moser, Gebrüder Weiss regional manager of south-east and CIS, said: "The Bulgaria-Iran route enables us to give our European customers rapid access to this growth region by land."
Local firm Iran Europe handles the final stretch in Iran and, over the medium term, Gebrüder Weiss is looking to include FTL transport and projects, as well as consolidating air and sea freight operations from Asia, Europe and North America.
Iran is the second largest economy in the Middle East and GDP growth across the next two years is projected to reach 4.2% and 4.6%, with investment and exports forecast to be the main drivers of national expenditure, according to the World Bank.
Altogether, the four countries have a population of around 95m, with Georgia recently described by the World Bank as "the world's number one reformer". Its trade with the EU was worth €1.8bn in 2015.