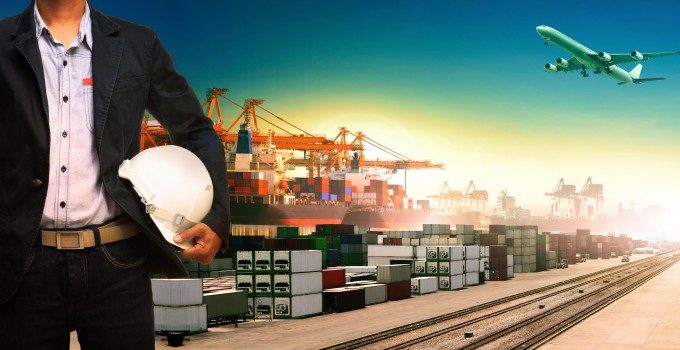 With just days remaining until its $300m IPO, Hapag-Lloyd has sought to reassure potential investors about its financial outlook.
The move came after rival Maersk's profit warning on Friday following deteriorating returns from its container line in September and into October.
A statement from the German group said: "In response to queries received following Maersk's update, Hapag-Lloyd reiterates its outlook for 2015 as provided in the IPO prospectus."
It continued: "Based on current trading, the EBITDA margin in September is expected to be in line with the information provided in the IPO prospectus for July and August. For the full-year 2015 the outlook remains unchanged, Hapag-Lloyd is expecting a high single-digit EBITDA margin."
In its prospectus, published on October 14, Hapag-Lloyd advised that for July and August its EBITDA was €125.2m, giving a margin of 8.5% and a modest net profit of €2.1m. Its first-half result showed an EBITDA of €493.3m, a margin of 10.6% and a net profit of €157.2m.
Container spot freight rates, especially between Asia and Europe, have plunged dramatically since the summer, touching all-time lows of around $200 per teu for both North Europe and Mediterranean destinations, as European consumers reigned in their spending – partly due to a fall in value of the single currency – and resulting in an unexpectedly weak peak season.
At the same time, carriers in the four east-west alliances jockeyed for pole position to deploy the biggest ships onto the trade, causing a further tipping of the supply/demand imbalance as lines scrambled for cargo to fill their ships.
Carriers have cancelled a number of Asia-Europe sailings and permanently withdrawn some services to address the current imbalance and support November general rate increases, but analysts are unoptimistic that sufficient capacity has been taken out of the market.
On Friday, Maersk announced it had cut $600m from its full-year forecast, saying the container shipping market had "deteriorated beyond the group's expectations, especially in the latter part of the third quarter and October".
It added that the group "did not expect market recovery in 2015", despite the steps that were being taken to adjust networks to meet a global slowdown.
During a conference call with analysts last week, group chief executive Nils Andersen said the current situation "was clearly not sustainable" and that all other shipping lines "would be strongly impacted" by the deteriorating market.
"I do not believe that prices will recover this year," said Mr Andersen, "but next year is a new game."
Maersk will publish its third-quarter results on November 6, with Hapag-Lloyd's results for the same period  expected on November 11.
Elsewhere, fellow G6 alliance member OOCL published its third-quarter operational numbers on Friday, showing a massive 32% decline in revenue for Asia-Europe, compared with the same period in 2014 – albeit that it carried 11.5% fewer containers.
Around 40% of Maersk Line's container business is between Asia and Europe, and Hapag-Lloyd might argue that it does not have the same exposure to the troubled market as its Danish competitor – but OOCL's regional revenue breakdown shows there are few trades remaining where container lines are still able to obtain a decent return.
The first day of trading on the Frankfurt Stock Exchange of Hapag-Lloyd's new shares is planned for this Friday. The offer has been set at between €23 and €29 per share.