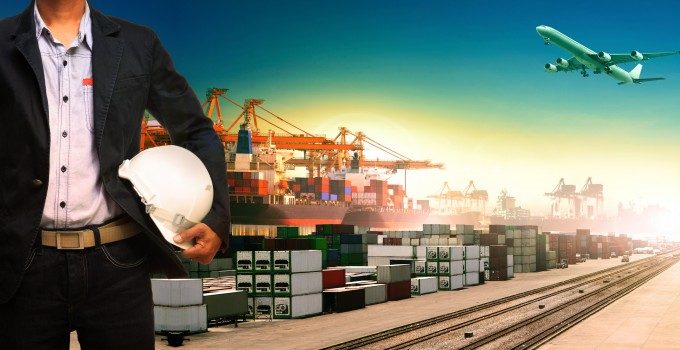 Hapag-Lloyd's chief executive, Ralph Habben Jansen, is more optimistic about the outlook for container shipping than his counterpart at Maersk.
During a breakfast press briefing at the JOC TPM Conference in Long Beach yesterday, Mr Habben Jansen said he still expected to see growth of 3-4% this year, while Maersk Group chief executive Soren Skou later gave conference delegates a downbeat forecast of just 1-3% growth.
Mr Habben Jansen said there had been a "decent recovery" after the Chinese New Year holiday and that forward bookings were "strong", suggesting a "fairly healthy" peak season this year.
Last week, Hapag-Lloyd reported a preliminary operating result for the fourth quarter of €164m ($189m) and a full-year ebit of €443m, which it said was at the "upper end" of its revised guidance given in June last year.
The company was obliged to issue the profit warning after it was hit by "an unexpectedly significant and continuing increase in operational costs", attributed to substantial hikes in bunker and charter hire costs.
The profit warning spooked investors, and immediately after the announcement Hapag-Lloyd's share price dropped in value by 21% before bouncing back later.
Mr Habben Jansen said that with the earnings result – full financials will be published on 22 March – the carrier had cemented its position near the top of the operating margin ranking.
He told The Loadstar that THE Alliance vessel sharing partnership was "working well" and that he did not foresee HMM joining the grouping next April when its slot-charter deal with the 2M expires.
"In my view the most likely outcome is that HMM will extend its agreement with the 2M," he said.
In regard to IMO 2020, Uffe Ostergaard, president of Hapag-Lloyd America, told The Loadstar there was no change in the strategy of keeping freight contracts separate from its new BAF recovery mechanism, rolled out in January.
"There will be no more all-in contracts," he pledged.
Mr Habben Jansen said Hapag-Lloyd's own MFR (marine fuel recovery) formula, or customer versions, would be in place for all new annual transpacific contracts being signed from 1 May.
He said it was "a good job" that the difference in price between HFO [heavy fuel oil], and the IMO 2020-compliant LSFO [low-sulphur fuel oil] was so great – expected to be a spread of around $200 per tonne – otherwise, carriers "might try to outsmart one another" to gain market share.
Although initially coming out against the use of scrubbers, which enable vessels to continue to burn cheaper HFO, Hapag-Lloyd has bowed to pressure and decided to have the exhaust gas cleaning systems installed on 10 of the biggest ships in its fleet.
It will also retrofit one of its 17 LNG-ready 15,000 teu vessels, inherited from its merger with UASC, with gas tanks, but at an estimated $25m it does not seem likely that even if the trial is successful, Hapag-Lloyd will look to have further ships converted, given that the cost is at least $15m more expensive the price of a scrubber installation.
Mr Habben Jansen said that, in practice, ships would need to start bunkering with LSFO "sometime" in the fourth quarter. He estimated that the hit to Hapag-Lloyd's bottom line this year would be in the region of $75m-$100m and that the annual cost, based on the current expectation of the fuel price spread, would be around $1.1bn a year.
The Loadstar's coverage of TPM 2019 is sponsored by Kontainers.