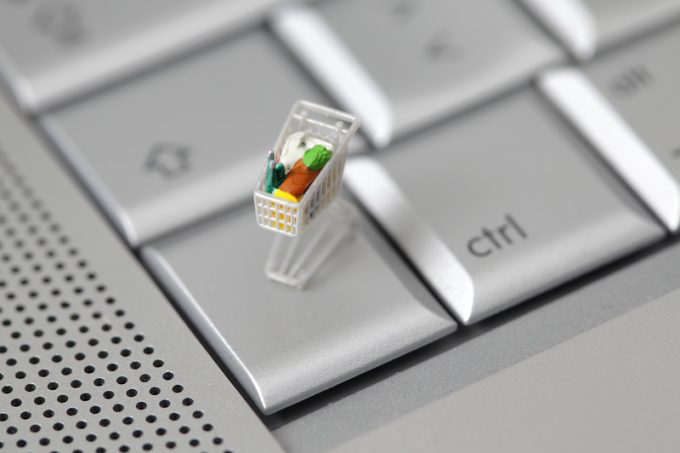 Just over half of the world's food retailers have begun to prepare to sell their goods online, according to a new joint report from the Institute of Grocery Distribution (IGD) and Consumer Goods Forum.
But, it says, another 11% have yet to begin preparing any sort of digital strategy.
But they may need to start, as the predicted growth rates of online fresh produce retail are high, according to the report.
By 2022, online sales of fresh produce in China is expected to grow 286% and account for 11.1% of the total market; in the US, that growth is forecast to be 129%, 2% of the market; while the UK's online sales are expected to grow 48% to 7.5%.
While these market shares remain relatively small – especially in the US – the report argues that the one of the key features of the future grocery market will be the way that online and offline retail lines will integrate to create an omnichannel offering.
"Before visiting a store, you will be able to look online to check real-time availability in-store, access product information, get product usage ideas and read reviews," said Simon Mayhew, online retail insight manager at IGD.
"When you arrive at the physical store, you will then benefit from personalised offers and recommendations. An online app will help you find products and pay for your shopping without cash," he added.
Other key features that will come to define online grocery retailing include the expanding use of artificial intelligence (AI) and smart devices that will personalise online stores for each shopper and, effectively, act as a virtual personal assistant for consumers.
"AI will help to unlock personalisation," said Mr Mayhew. "The store's layout will be dynamic and able to predict the customer's reason for shopping. So, if you need a meal for tonight, your homepage will display only the relevant solutions.
"When generally browsing, you will only see the products and pack sizes likely to meet your needs. Many products will only be buyable online, where there is no constraint on shelf space, and in high-value categories, there will be customisable products, so you can create your own ideal shampoo or cereal.
"Smarter devices will help stop you running out of products. Shoppers will subscribe to have their favourite products delivered regularly and AI will predict when you may run out and make or suggest a reorder.
"Household devices, such as washing machines, will connect to your store and reorder when necessary. This will lock in customer loyalty," he continued.
IGD chief executive Joanne Denney-Finch suggested retailers and manufacturers – the latter predicted to control far more direct-to-consumer sales – will need to respond to the rapid changes in technology and the transformative effect on consumer behaviour.
She said: "Grocery retail is seeing an unprecedented amount of change, driven by changing shopper expectations and the ability to meet these using transformative technologies. This offers great opportunities for companies of all sizes.
"The winners will put the needs of their shoppers first, be prepared to act decisively, maintain the highest everyday standards and exhibit tremendous agility."