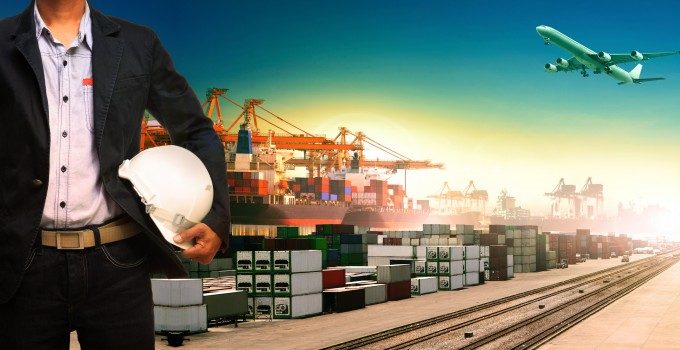 Here we go again: Asia-Europe container lines encouraged by an August 1 GRI-induced $400 per teu spot rate hike, saw more than half of this recovery lost this week as the continuing soft peak season forced them to discount to fill their ships.
Today's Shanghai Containerized Freight Index (SCFI) records rates from Asia to North Europe having tumbled by $276 per teu, and for Mediterranean ports by $240 per teu, representing its largest weekly decline since the index's official inception in October 2009.
Asia-Europe ocean carriers seem stuck in a monthly cycle of an initial week of GRI success followed by two or more weeks of rapid erosion.
London-based container broker FIS commented that it was a case of "business as usual" on the troubled tradelanes, with carriers starting to announce new GRIs for September 1. "Hapag-Lloyd and NYK have announced increases of $1,000 and $970 respectively", but again FIS strongly doubted whether they could be maintained.
In an effort to adjust supply more in line with weak demand in Asia, three of the four east-west alliances have announced they are effectively removing one string from their services this month. The notable exception is the 2M alliance of Maersk Line and MSC, which apart from making a slight adjustment to the size of the ships deployed on one loop, have refused to join the blanking party.
MSC will not publicly admit being under pressure to fill its ships, and the naming of the 19,224 teu MSC Zoe in Hamburg last week showed a façade of a full deck of MSC containers – albeit that the ship seemed to have been stowed to a lower height after the first layer.
Maersk is due to report its results for the first six months of the year next week, and it is likely that after posting a record $714m profit in the first quarter, the Q2 numbers will disappoint investors. Indeed, a number of analysts have suggested that, given the tough market conditions, Maersk will be obliged to lower its guidance for its flagship container line from the current "a result higher than the $2.2bn in 2014".
It will also be an opportunity for group chief executive Nils Andersen to explain the company's strategy on adjusting capacity to match weak demand from Asia to Europe. Mr Andersen stated, during the presentation of Q1 results, that the target of Maersk Line was to "grow with the market" – in contrast to the perceived mission of MSC, which is to exceed market growth.
Informed sources have told The Loadstar that while Maersk Line had been prepared to blank sailings in August, MSC was adamant that it wanted to tough out the downturn.
It will be interesting to hear Mr Andersen's comments next Thursday.