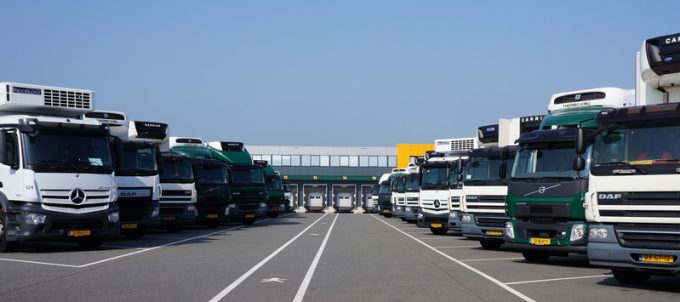 UK and international logistics representatives have called on governments for urgent injections of cash into sector businesses, as the sudden decline in normal volumes is pushing many to the brink of bankruptcy.
"The container haulage business is shagged," one owner told The Loadstar recently. "It was in trouble before coronavirus."
According to figures compiled by UK Finance, just 2,022 loans have been granted to small and medium-sized firms in the UK under the government's coronavirus business interruption loan scheme (CBILS), despite almost 300,000 applications and chancellor Rishi Sunak relaxing the conditions under which loans can be made.
Now business leaders are particularly concerned that many smaller hauliers, the backbone of international and domestic road freight systems, are dangerously close to going out of business – unless governments provide financial support, and quickly.
Despite the critical importance of the sector to the global response to the coronavirus pandemic, the loss of normal volumes has also left large amounts of capacity underutilised. Road Haulage Association chief executive Richard Burnett told the BBC yesterday that around 46% of the UK's haulage fleet was currently idle.
"SME businesses are really struggling. The measures the government have come up with simply don't work.
"An average haulier will make, maybe, a 2% margin – they'll have two to three weeks cashflow within their business. We've got hauliers that can't even furlough staff, because they have insufficient cash to pay those employees.
"We need cash, we need grants, we need help to balance and normalise this cashflow problem, and the loan system simply doesn't work at this point in time," he said.
Meanwhile, the Freight Transport Association has called on the government to create a specific fund for supply chains operators.
Elizabeth de Jong, director of policy, explained: "It is also paramount that a Supply Chain Continuation Fund is created, to give help and support to specific areas and sectors hardest hit by the economic slowdown, including key infrastructure points – so goods keep moving.
"While the extension of the CBILS will provide welcome relief for those unable to secure regular commercial financing, we will be requesting a sympathetic repayment plan, dependent on profits having returned first.
"Businesses need to be able to restructure or defer loan repayments to banks to keep their finances as robust as possible as they take on the challenges posed by the pandemic, as well as rebuilding once the situation returns to normal.
"Excessive charges could see business placed under even more stress, which could have a knock-on effect on an economy weakened by the pressures caused by Covid-19," she said.
And the situation is global, according to the International Road Transport Union (IRU), which issued a joint statement with the International Transport Workers Federation urging "national, regional and international bodies to plan ahead and provide financial assistance for the road transport industry – in particular SMEs – in order to support the continuity and resilience of mobility and supply chains".
IRU secretary general Umberto de Pretto added: "The Covid-19 pandemic has turned the spotlight on road transport – showing once more the indispensable role road transport companies and their workers play in the movement of essential goods. Support for the continuity and resilience of supply and mobility chains, and the designation of road transport as a key service must be prioritised by governments and international bodies to aid the response and recovery from this crisis."