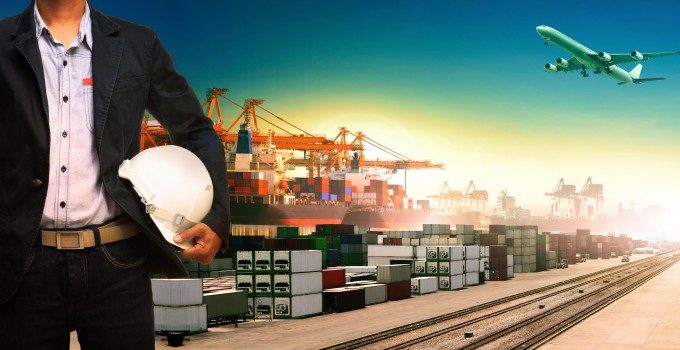 The huge boost provided to air freight by the US west coast port congestion crisis has already begun to ease off, as port throughput performance begins to improve, according to UTi.
Figures out this week showed that February was a bright spot for the air cargo market. IATA reported an 11.7% rise in freight tonne kilomtres (FTKs), year-on-year, while WorldACD saw a rise of 8% in volumes. While yields fell 6.8% over the year, they increased 1.6% from January. Los Angeles Airport said it saw freight volumes for February rise 21.9%, year-on-year.
But – as expected – this happy and significant increase is not sustainable. In an analysts' call yesterday at the release of its annual results, UTi chief executive Ed Feitzinger noted that the congestion crisis was calming.
"February was a disaster if you were moving cargo through the US west coast ports," he said. "A lot of people were trying to route cargo around the ports or use air freight instead."
UTi, which posted poor results as it attempted to turn around its business, saw its air freight volumes out of Asia to North America rise 25% in February – a result which contrasted sharply with its January figures, which fell 5%, year-on-year. Hactl, in contrast, saw volumes rise 13% in January and up 29% in February, he said.
"Congestion at the ports is beginning to ease, so we aren't expecting to see 25% growth on outbound air freight traffic from Asia for the rest of the year," said Mr Feitzinger.
He relayed anecdotal evidence – his office overlooks the San Pedro Bay in which Los Angeles and Long Beach ports sit, side-by-side. "You can visibly see it getting better, from a week and a half ago, and this morning I counted that the number of ships waiting at anchor was seven."
Throughput, he said, has improved by 50%, on a measure of the average time it takes for a container on a waiting ship to come to berth, be unloaded and then moved through the terminal.
"[The congestion] had a huge impact in terms of clients needing to move air freight, and we had quite a lot of charters in both months. I think it will begin to really subside in April and May."
Asia-Pacific carriers enjoyed much of this renewed interest in air freight. The region itself saw a 28% volume improvement while yields rose 3% in February, said WorldACD, while the wider Asia-Pacific to North America trade lane saw a staggering 90% rise in volumes and 13% rise in yields.
"The origin Japan, which returned dismal figures for quite a while, saw its fortunes change, showing a glorious transpacific performance," noted the research company, with volumes doubling. A chunk of this growth can be attributed to the high number of charters originating in Japan and heading to the US, much of which were owing to the US airbag recall. One source active in the Japanese charter market said that volumes were still high in February and early March, but again, slacking off now.
IATA, no doubt stung by recent comments which questioned its analysis of January figures without mentioning the Chinese new year, said that the February results, much of which were related to the west coast ports, were also affected by CNY.
"Much of the impressive February result is due to the timing of the Lunar New Year activities. Air freight is given a strong boost in the weeks leading up to the holiday, which last year fell in January," it said.
WorldACD, meanwhile, said it noted "an interesting phenomenon" concerning the new year. "In the days preceding CNY, local carriers' activity in Hong Kong and China seemed to shrink seriously, but the overall market did not suffer: it only dropped significantly in the week after the auspicious day [February 19].