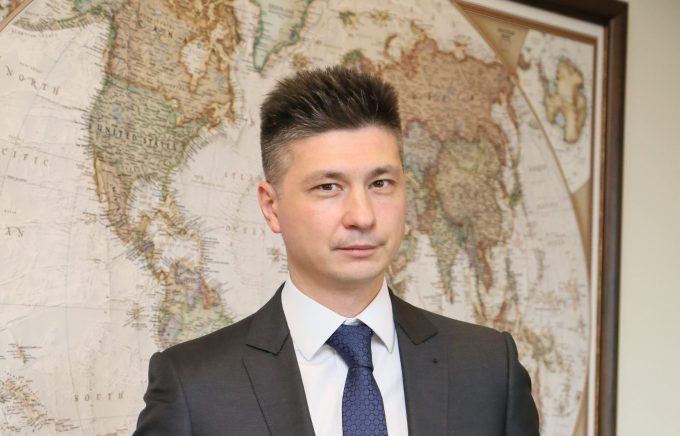 Russian haulier Globaltruck has appointed Ilya Sattarov (pictured above) as its new chief executive, replacing Alexander Eliseev, who is now chairman.
For the past eight years, Mr Sattarov worked on the development of logistics and supply chain, as deputy chief executive, of Russian food retailer Magnit.
He managed 37 distribution centres and a fleet of over 5,700 trucks, and has "broad experience in the field of solutions development for delivery of various types of cargo, logistics costs optimisation as well as creation of tools for the dispatching system, traffic control and increasing processability of warehouse operations".
A team of logistics managers have joined Globaltruck with Mr Sattarov from Magnit, and will work on Globaltruck's gradual transition towards "a more flexible business model."
Mr Eliseev said: "We are glad to welcome Ilya Sattarov to our team. We are confident that the broad experience of the new management team will enable Globaltruck to expand market presence and ensure steady business growth.
"The freight transport market is changing; groupage cargo, urban, e-commerce delivery segments are growing rapidly. Many customers expect integrated services, which would include consolidation, storage and inventory management services.
"We are planning to capitalise on Globaltruck's sustainable FTL business model to expand our services portfolio for our customers," he said.
From next year, Globaltruck will implement a long-term incentive programme for top management based on ebitda growth, which will run for three years and includes management remuneration in the form of shares.
"The stock option programme issue will be addressed at one of the next meetings of the board of directors. From my experience, stock options are always a good incentive tool for top managers involved in the strategic development of the company's business," Mr Eliseev explained.