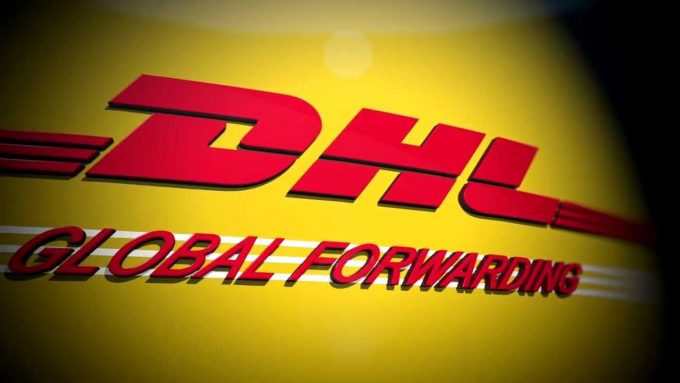 Deutsche Post-DHL has kicked off the year in strong fashion with growing profits despite two divisions struggling.
The group's Supply Chain business recorded dramatic double-digit drops in earnings and profitability, with the latter plummeting 44.4% compared with 2017.
Chief executive Frank Appel said there had been a "good start" to the year, but noted there was still work ahead for the company.
"Global e-commerce continues to boom, meaning that the most important growth driver for our businesses is still intact," said Mr Appel.
"We remain confident that we will achieve our ambitious goals for 2018 and beyond."
Group profitability – EBIT was up 2.3% to €905m – came despite a marginal (0.9%) decline in revenues of €14.7bn, likely hit by the major slump in Supply Chain business.
A statement from the company put the blame for this at the foot of "negative currency effects" and the sell-off of its UK subsidiary Williams Lea Tag in the final quarter of 2017.
"Excluding these effects, the division generated revenue growth of 3.8%," said the company in a statement.
"In the EMEA and Americas regions, volumes grew primarily in the Automotive and Retail sectors, while in Asia Pacific we generated growth in nearly all sectors."
Despite these claims, the division saw marked revenue declines across the three regions it operates: EMEA (down 4.9%) Americas (down 18.9%), and Asia Pacific (down 15.4%).
But CFO Melanie Kreis sounded an optimistic note on the Supply Chain division, saying it "did better than you might think".
"Adjusted for currency and portfolio effects, Supply Chain posted growth in the first quarter of 2018. Organic revenue growth was 3.8%.
"In addition, the division continued to successfully generate additional new business. Here we continue to pursue our selective approach of concentrating on highly profitable contracts. Due to one-time factors, however, this isn't reflected in earnings."
But it wasn't only Supply Chain that struggled, so too did its PeP (Post-e-Commerce-Parcel) division, recording a 9.9% dip in EBIT (€383m) despite a 1.7% gain in revenues (€4.6bn).
"The decrease [in EBIT] primarily reflects higher costs and capital expenditure, which are partly related to the growth of the business," said the company.
"In Germany, staff and transport costs both increased, while StreetScooter production and the international parcel business were expanded.
"The division's EBIT includes a positive effect of €108m from pension revaluations."
Rarely, one bright spark came from its Global Forwarding business, which has continued to gain ground.
The division reported gains of 1.3% in revenues (€3.59bn) and a massive 75% uptick in profitability (€70m) over the three-month period.
"The division was increasingly able to pass on higher freight market rates to its customers," the company said.
"At the same time, the additional measures introduced to raise profitability are proving effective, and the division's EBIT therefore increased by a considerable 75% to €70m."
As with other forwarders, much of the growth resulted from gains in the air freight market. Although volumes fell 3% year-on-year in the first quarter, the company its air freight revenues had risen 3.3% as customers paid higher rates, and gross profit improved by 3.9%.
Ocean freight volumes remained broadly flat, but revenues fell slightly, and gross profit sank 3.12% on "negative currency effects".
Ms Kreis said: "We still have a long way to go until this division has regained its former strength. But we are moving in the right direction, and we are progressing step by step. In addition, Freight – in other words our overland transport business – continues to develop positively."
The company said it was reconfirming its initial revenue and forecast earnings for 2018. You can see the full results here.