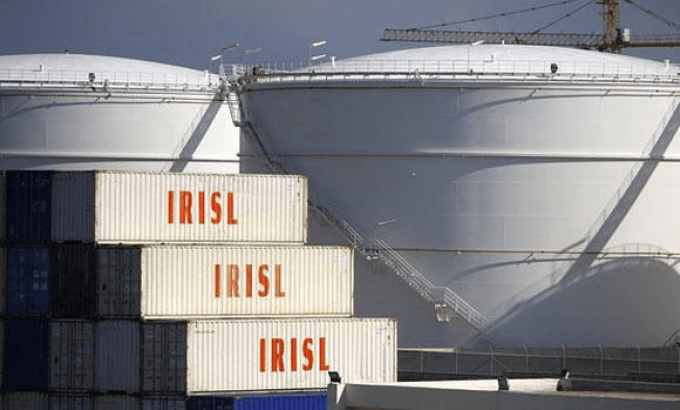 Islamic Republic of Iran Shipping Line (IRISL) appears set to resume its service between the Middle East Gulf and Europe this month, following the lifting of some sanctions on the country.
It will end a six-year absence from most deepsea liner trades, imposed when the US, UN and EU imposed sanctions as a measures against Iran's uranium enrichment programme.
According to Alphaliner, the company's Hafiz Darya Shipping (HDS) subsidiary, created in 2009 to try and circumvent sanctions, is expected to launch a weekly liner service between Iran and ports in the Mediterranean and North Europe.
"The new service is expected to start from Bandar Abbas, with calls initially limited to a fairly small number of North European ports (tentatively Antwerp and Hamburg), before being extended to other ports at a later stage, with ships of up to 6,500 teu to be deployed," Alphaliner said.
In an interview on Iranian TV, IRISL president Mohammed Saeedi also confirmed that the carrier would expand its services to East Asia and North China, adding that in recent years two-thirds of its maritime imports had come via the UAE, but would now arrive directly, most likely at its main gateway of Bandar Abbas.
HDS Lines currently runs three deepsea services, between Iran and Asia and the Indian subcontinent, according to Alphaliner.
The HDM service operates nine 5,100-6,600 teu vessels between Dubai, Bandar Abbas, Qingdao, Xingang, Luanyungang, Shangahi and Ningbo; the SCP service runs seven 2,300-3,300 teu ships between Dubai, Bandar Abbas, Kaohsiung, Xiamen and Chiwan; and the ISC service has four 2,200-2,700 teu vessels running between Dubai and Bandar Abbas and South-east Asia and the Indian subcontinent.
The company's box fleet amounts to 26 ships ranging between 1,098 teu and 6,572 teu, with a total capacity of 93,000 teu, according to Alphaliner, placing it 23rd in the ranks of global container operators. However, the removal of sanctions is expected to prompt a significant investment programme.
Alphaliner said: "According to a company statement from October 2015, IRISL plans to expands is fleet with a newbuilding programme that will include orders for containerships of up to 14,000 teu. Chinese banks are reported to be providing credit lines of some $5bn to Iranian companies for the construction of ships at Chinese yards."
DSV said it expected to see a surge in demand into Iran and requests were already "pouring in".
"With heavy sanctions imposed by the US since 1979 and the UN from 2006-2016, Iran is a virtually untapped consumer market. Similarly, the recent relaxation in policy implies huge potential for Iran to significantly increase their exports. In other words, we expect that there will be a massive interest in shipping goods to and from Iran," it explained.