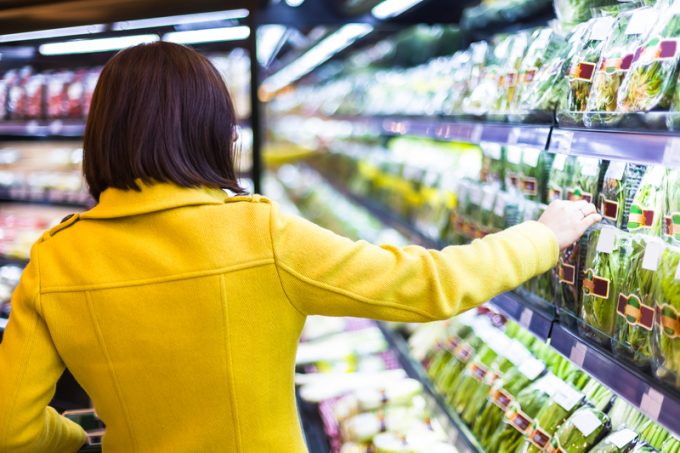 Perishables capacity into China is sorely lacking, with European producers demanding increased direct services to cater for customer demand.
Chief executive of Fruit Consulting Oliver Huesmanntold The Loadstar at Fruitlogistica in Berlin the shortage was not linked to price.
Producers, he said, were more than willing to pay for the right service.
Within the next decade, Mr Huesmann believes, the Chinese market will see consumption increase by 40%, with 60% of all food being imported.
"Presently, the country consumes some 280m tonnes of fruit annually – or 460g per person a day – of which around 200m pallets-worth are imported," he said.
"If all the fruit produced by Europe was exported to China, it would only meet 16% of demand – this is a very big market."
But despite this demand, he said, carriers were failing to provide enough capacity between Europe and China. And he added that even when produce was delivered, there remained a problem in getting it to final markets.
Trucking is the only viable option, but this too has its capacity limits – roughly enough for 30% of demand – and is "incredibly expensive", he said.
European trucking costs between 80 cents to €1.30 per km and in China the figure is anywhere from €2.50 to €5 per km. With a vast customer base in the hinterland, the costs mount up.
"To get a pallet from Shanghai to Chengdu is so expensive and, while they are improving, the reefer quality in Chinese trucking is not optimum," said Mr Huesmann.
"And if more exporters enter this market, the problems of capacity will increase to the point where, unless something changes, I do not see how it will be possible to cater for Chinese consumers."
Director of global logistics at Cargolux Franco Nanna said the airlines would willingly invest in providing more capacity and direct services. But, he added, when it came to perishables, the ability to fill additional capacity remained seasonal, which is problematic for carriers.
"We'd love to give them these services, but they only require the capacity on a seasonal basis and this is not how airlines work," said Mr Nanna. "Airlines need these flights flying both full and daily, not seasonally, and we will only invest if we can get a commitment that they will fly 365 days a year."
However, Mr Huesmann told The Loadstar the carriers had no problem filling space – especially when it came to China. Instead, he suggested the refusal to meet demand was linked to a traditional mindset that, so far, appeared unwilling to change.
"Air freight operators need an evolution of their thought processes," he said. "There are certainly products out of China that need space, and any concerns on filling return legs are not necessary, with the Shenzhen region one of the biggest for mobile phone manufacturing."
Fruit Consulting's customers – producers in Spain, Italy, Germany, and Brazil – are getting some €70 per kg for fresh cut salad into China, and are paying €2 in air freight costs just to get to Hong Kong.
Mr Huesmann said they had the budget to pay more if they could get flights into destinations like Chengdu, noting they would be "very happy" to pay €3 per kg for the right service to the right place.
It is not from just airlines he is seeking capacity, he is also targeting ocean carrier space and faster services.
"From Valencia we can find space on 20,000 teu ships but these go via Alexandria, Jebel Ali and others, and take 22-40 days," he said. "What we want are services on smaller, faster vessels, as the quicker produce gets to its destination, the longer the shelf-life and the more it can be sold for."
A spokesperson for Hamburg Süd said the carrier had been trialling tailor-made services for clients, having last year operated an expedited Cherry Express rotation, over several weekscarrying some 17.5m 5kg boxes. It also ran a bespoke service for a banana client out of the Caribbean into Italy.
"Our customers responded well to these and, in the case of the banana service, we had additional customers asking for space," said the spokesperson. "It wasn't only the clients that liked the operation, so did our team who enjoyed being able to offer a flexible and catered product to customers."