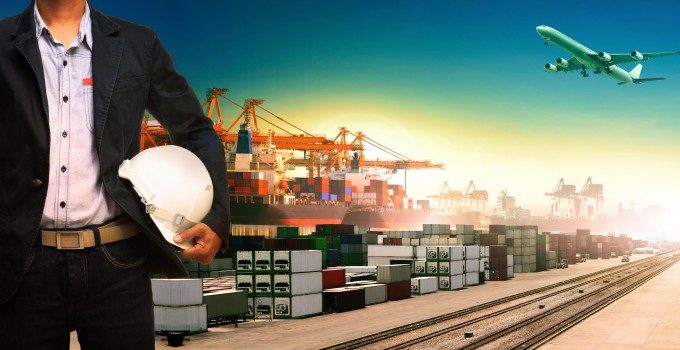 Freighter operations will evolve into a premium product which shippers will pay more for, according to the new head of air freight at Geodis Wilson, Henk Venema.
While many in the air cargo industry believe that customers will not pay extra for a freighter service, Mr Venema thinks that market forces will result in freighter operators offering a premium service.
"The role of freighters will become less dominant, but will exist, and they will become  more of a niche, premium product," he said. "Forwarders will pay more – but that is an awareness everyone needs to work on."
He added that airlines appeared less willing to operate unprofitable services. "Unsustainable operations will be cancelled quicker. Freighters will only fly when it makes sense. That will create an awareness among shippers that it is a premium product they are buying."
Mr Venema, who joined Geodis Wilson in September from UTi, said he understood the pressures airlines were under.
"We work in partnership with carriers, and have a lot of insight. Airlines need healthy revenues, and it's clear that the way some carriers have been operating can't go on. I think their focus is shifting onto the bottom line away from market share."
He added that the poor market conditions had affected some airlines most evidently in personnel. "Every carrier has its own challenges and margins are under high pressure. Airlines can't really change their operating costs, so cost-cutting often comes at the expense of human resources. But reduced staffing can impact reachability and communications, and the number of shipments that are flown as booked."
Mr Venema said he wasn't too concerned about the trend to move towards surcharges based on chargeable weights. Eventually the system would change. "That is a development to follow, but in the end it will come to an all-in pricing model.
"But the market is not completely ready for it yet. It all comes down to the cost of operating a flight, and how we sell that is influenced by a number of different factors. It won't be either airlines or forwarders alone  that change it, but an industry shift.
"It's in all our interests that airlines keep on flying," he said. "You need to make a healthy profit to be able to invest in robust solutions for customers."
He added that he thought air freight buyers would learn that cheaper deals resulted in poorer service. "It's nice to get something five cents cheaper per kilo, but if it entails supply chain disruption, it's not worth it."