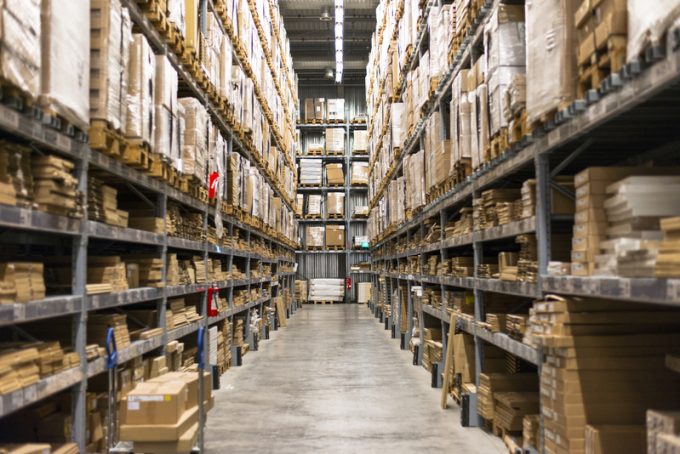 Forwarders are predicting "mega-congestion" in the next couple of months, as they attempt to do the opposite of their normal job, and slow the flow of freight.
As shop, factory and plant closures continue around the world, the name of the game now is to keep inventory where it is – increasingly difficult as terminals, yards and warehouses become congested.
"Distribution centres in Europe are geared around imports and can hold a maximum of two to four weeks' worth of stock," said one forwarder. "After that, the impact for goods such as homewares will be huge. Where is it all going to go?"
RW Freight noted on its website that "Customs authorities in China have required all non-essential goods which have been loaded on vessels for export after March 27 to be unloaded.
"The decision is based on lockdowns in various countries, which may mean that the cargo will not be accepted by the customers.
"The export suspension is expected to last for one to two months."
It added that a large zinc alloy producer in Guangdong said that recent export orders were "very weak', and that others had reported cancellations of some of their export orders.
With shipping lines cancelling sailings, there are also concerns that, when demand rebounds, ships and containers will be in the wrong place – perhaps increasing the demand for air freight, which has now fallen off for most cargo.
One industry expert suggested IAG Cargo's move to a scheduled cargo-only timetable had come at a bad time, as demand plummets.
Clive Data Services revealed that the air cargo dynamic load factors on transatlantic routes had remained steady, despite a heavy decline in capacity, suggesting demand is indeed falling.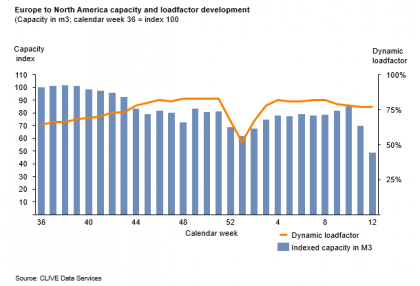 A spokesperson for Ligentia, which has offered free storage at its warehouses in China, said much of the strategy at the moment was around education of the "merits of holding stock at origin rather than take on the additional costs of bringing it into the UK, and a full review of inventory levels – so a bit of housekeeping and working with suppliers".
She added that the company was moving large volumes of face masks, however, shifting 10 million last week alone.
Anthony Plummer, UK managing director for Ligentia Enterprise, added: "Ligentia is actively working with customers to mitigate the impact of the coronavirus on their supply chains.
"Through close co-operation with customers and their suppliers, Ligentia is providing four weeks storage in our China CFS facilities, re-routing shipments to provide flexible lead times and also providing UK warehousing and storage options. Demand for these options has been high, but capacity is still available throughout our network."
On LinkedIn, supply chain technology expert Richard Butcher wondered what would happen to all the goods stuck in Asia.
"What will happen to all that non-food cargo sitting at terminals in Asia, unable to move – much of it apparel, home and white goods, furniture and electronics. Seasons will be missed, so much of the fashions and trends for Q1/Q2 will be skipped.
"Shippers were waiting for cargo and, with their retail and sales outlets hampered by closures … billions of dollars-worth must still be sitting unwanted across Asia's ports."
He called on the industry to find a solution for the unsold and unshipped goods.
"My question is that a lot of shippers will most likely have already put in claims to their insurance companies. That means the cargo then becomes the responsibility of insurance companies that will be facing massive losses.
"But apparel, white goods, electronics – all those things – could eventually be sold off. Can some humanitarian use of these unspoilt goods be found?"