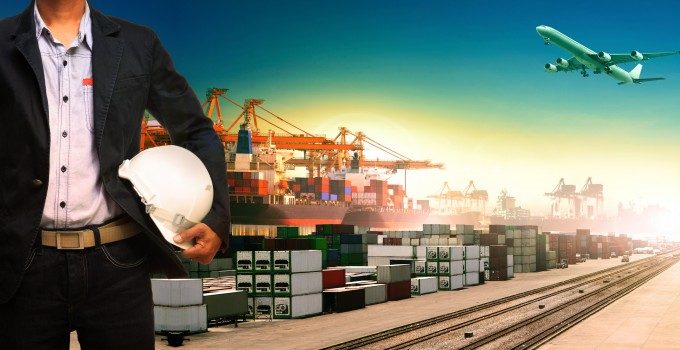 Forwarders are scrambling for capacity as industrial action continues to hobble uplift out of Frankfurt Airport.
And some expect the aftershocks to linger well into December.
Strikes by two of the German gateway's handling agents have resulted in severe congestion, limiting cargo capacity during an already stretched period for air freight.
One forwarder told The Loadstar it was seeking alternative gateways, with expectations that the problem would persist at least to the middle of the month.
"There are very few flights able to offer cargo uplift because of the issues with the cargo handling agents and the backlog this has created," said the forwarder.
"We are expecting capacity to remain extremely tight this week, next week and the week after, and we are looking for capacity elsewhere: Bucharest, Krakow."
A spokesperson for the airport confirmed to The Loadstar that Cargo City South was experiencing operational delays due to a shortage of handling personnel – believed to be from Frankfurt Cargo Services and LUG Handling.
According to the spokesperson, forwarders and trucking companies were bearing the brunt of the strike action with limited numbers of handling agents available to load and unload.
Lengthy discussions are believed to be trying to prevent further action following the Union of Ground Handling Agents' decision to strike from 23-24 November.
The forwarder said that while Lufthansa – which runs its own handling operations – had not been affected, the unusually tight market left capacity on the German flag-carrier limited.
Dachser said the Asia and European markets were already disrupted by slot restrictions, full transatlantic flights, sea freight shortages and sales booms such as Black Friday.
"The high freight volume, together with seasonal peaks, makes the situation more challenging, therefore major delays in cargo handling is expected," it said in a statement.
"Our team is working continuously on alternative solutions to represent our customer's interests in the best way and avoid delays as far as possible."
The forwarder added: "Any ripple like this is going to have an oversized effect right now."
For the 15th consecutive month, demand growth (5.9%) outstripped capacity growth (3.7%) in October, according to figures from IATA. And though lower than the September's 9.2% demand was still above the average annual growth rate of 3.2% over the past decade.
IATA director general Alexandre de Juniac said: "Tightening supply conditions in the fourth quarter should see the air cargo industry deliver its strongest operational and financial performance since the post-global financial crisis rebound in 2010."
Similarly, WorldACD reported a strong October, with volumes up 6.9% year on year, "easily outpacing the growth in world trade".
Dachser said it expected the peak season to continue for the rest of the year with further increasing air freight rates and was working to avoid disruption.
"We are working on measures with our own charter flight from Europe to China and reverse, shifting goods to smaller airports and increasing capacity with strategic airline partners."
Although several indicators suggest the growth peak may have passed, including stabilising export orders and a moderation in the upward trend in seasonally adjusted freight volumes.
Despite these pointers, IATA said it still expected freight volumes to grow next year, albeit at a slower pace than in 2017.