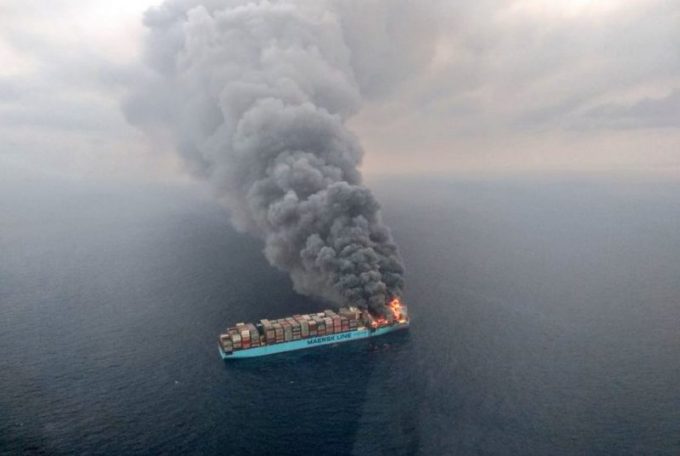 MSC has advised shippers and freight forwarders with cargo on the fire-stricken Maersk Honam that the vessel remains under tow for Dubai.
There was substantial number of Maersk's 2M alliance partner's boxes on the vessel, which was deployed on an Asia-Mediterranean service.
"Maersk Honam's current position halfway between Muscat and Karachi, in the northern Arabian Sea. The vessel is still being towed to anchor at Jebel Ali, where cargo will be off-loaded," it said in a customer advisory.
It added that "firefighting and cooling operations are ongoing, with various hotspots remaining".
The continuing delay in docking the vessel, largely due to the ongoing firefighting, means shippers must continue to wait for information on the condition of their cargo, or what general average (GA) and security bonds they will need to prepare.
"We will only be able to clarify the situation once the cargo has been discharged and inspected, but we can now provide to the owners of cargo stored in the holds 1 to 3 some certificate of total loss if requested," said MSC.
"For the other cargoes, insurers should prepare the required GA and salvage security bonds (when supplied by the general average adjusters), as those documents will be essential for the cargoes to reach their final destinations and be released under general average.
"As the salvage operations are still ongoing, the general adjuster is not yet in position to finalise his request for salvage security bonds, but we will relay them to you as soon as known."