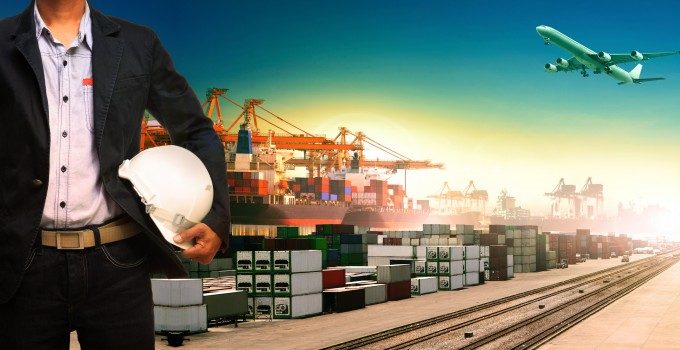 The 2015 Young International Freight Forwarder of the Year is Daniella Smal of Zambia, who was presented with the award at the FIATA World Congress in Taipei.
Ms Smal, a logistics development manager for a customised clearing and forwarding firm in Lusaka, beat off stiff competition from other talented young forwarders throughout FIATA's regional membership.
"I kind of fell into the logistics industry; it was by fluke and not really planned," she told The Loadstar.
"Although, my mother is also in the industry and heavily involved with FIATA in Zambia, so I suppose you could say I followed in her footsteps. She told me about the competition."
FIATA celebrates the achievements of young freight forwarders working for logistics companies in its ranks at its Annual Congress every year.
The competition requires each entrant to plan and execute a complex transport logistics chain to and from their country of origin. Ms Smal's winning entry involved the export of copper cathodes, Zambia's key export commodity, and the import of project cargo in the form of a batching plant used for construction.
Insurance provider TT Club has sponsored the award for each of its 17 years. Claims manager Mike Yarwood, who was on hand to announce the winner and present the award, explained the importance of investing in young talent.
"We represent and insure across a huge section of the logistics industry. It's important for us to invest in our members and the youth that they bring through for the future and to develop best practice," he said.
Asked by The Loadstar whether the logistics industry has sufficient 'sex appeal' to attract today's top young graduates, Mr Yarwood said: "It might seem that way from the outside. But once you're on the inside, my opinion is that it is [sexy]. It's diverse, it's challenging, and most days are different, which you don't always get with other industries."
Ms Smal highlighted the benefits to young people of working in the logistics industry.
"I never thought the logistics industry could have so much going on," she said. "There're people from all over the world here. The opportunity has been amazing.
"And aside from the certificates and trophies, it's the training that's been the most important thing to me. I need to learn and develop my knowledge and you don't always get the opportunity to do that. This competition has provided me with that opportunity."