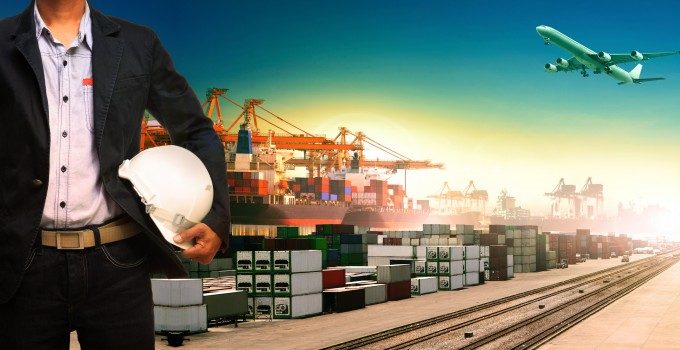 FIATA and IATA finally appear to have made up and together have broken ground on the Cargo Agency Modernisation Programme (CAMP).
The programme marks a new era of a more equitable relationship, which will finally make freight forwarders principals in their contracts with airlines, instead of agents. The agreement, which is nearly finalised after being first proposed two years ago, appears to have overcome years of mistrust between the two associations.
FIATA needs now to "finalise the financial impact study of financing requirements and get authorisation for funding" – or in the words of one source, "stump up about $200,000 to match IATA's spend".
It is thought authorisation will be decided this week at FIATA's World Congress in Istanbul.
By all accounts, getting to this point has been something of a bumpy ride. Speaking to the Air Freight Institute (AFI) delegates at FIATA, Bill Gottlieb, member of the FIATA/IATA consultative committee, acknowledged: "Our discussions have not always been easy. There have been times when we have had to take a step back and reflect."
President of FIATA, Francesco Parisi, said: "There is no doubt it has been the heaviest agenda of FIATA's activities in the last two years."
Other sources involved in the 18 meetings it has taken to get to this point said the process had involved a mindset change by both FIATA and IATA.
"It was a master-slave relationship before," said several forwarding sources. One explained: "It's difficult for both parties to change that mindset. Historically, there has been an element of mistrust, and we had to move a lot of prejudices."
Another source, close to the progamme, said: "When you put down on paper what has been agreed verbally, it is more difficult to accept. There have been problems on both sides, and it has been difficult, which is why it did not match the timetable IATA set out."
Rarely perhaps, IATA has been soundly praised by the forwarders at FIATA.
"IATA has been extremely helpful and there has been a high level of co-operation," said Robert Keen, chairman of the UK's BIFA, which has worked closely on the programme "There has also been a lot of co-operation with carriers such as BA, Cathay and Lufthansa, and the dialogue has generally been very positive. It's a big move away from the previous conference system."
A senior FIATA source added: "IATA has spoon-fed its members over the years and they used IATA to deliver. Carriers have been able to dictate the terms of the agency agreement. But CAMP is a complete change of approach, a major watershed. It creates an equitable relationship. We can now work together, not just react to what IATA has dictated."
CAMP, when finalised, will have joint governance by six forwarders and six airlines, with a majority needed for any decision. FIATA takes on the role of governance manager, and IATA operations management, while both sides will fund it jointly.
The costs of operating the single principal-to-principal programme are expected to decrease, as it will take out some existing administrative burdens, and the process will be streamlined, with eight agencies replaced by the one programe. Both FIATA's AFI and IATA's Cargo Committee will provide strategic direction.
"There has been a bit of conflict between the forwarding community and IATA," added Mr Gottlieb. "This eliminates all that ambiguity and conflict."
CAMP is due to be introduced globally in 2017, following pilot schemes starting in Canada next year and then Latin America, followed by regional implementation.
Notwithstanding the recent battle between associations over one airline's decision to charge forwarders for paper air waybills, tensions between the two parties are clearly reduced. However, one airline source questioned who exactly was "the master and who the slave" in the current relationship between airline and forwarder.
One wag added: "FIATA used to stand for 'Fuck IATA'. It looks like that's changing."