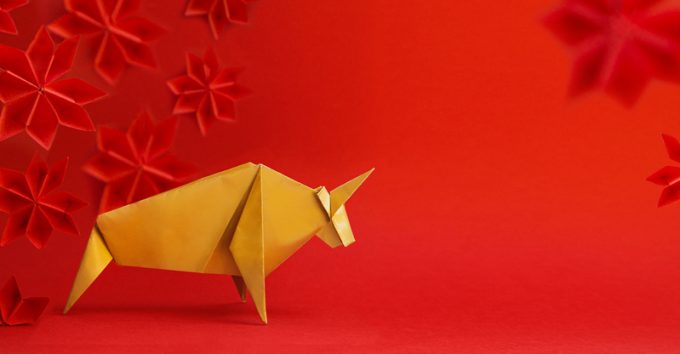 Container carriers are expected to provide more deepsea capacity out of Asia over the Chinese New Year holiday, beginning 12 February, than in any other year.
Announced blank sailings for what is normally shipping's slack season are far fewer this year than previously, according to data from liner database eeSea's Blank Sailings Tracker.
It shows that, across the transpacific, Asia-Europe and transatlantic trades, just 1.7% and 0.6% of head haul sailings have so far been cancelled in February and March respectively, compared with the 19.9% and 9.4% sailings cancelled in the same months last year.
And very few sailings have so far been cancelled for the second quarter, whereas last year, cancellations amounted to 14.7% of expected sailings.
According eeSea's Trade Capacity Index, this has translated into a year-on-year increase in teu capacity of 7.6% this month over January 2020,  and the data also shows February and March are up by 34% and 17% respectively, partly due to fewer cancellations.
Simon Sundboell, chief executive of eeSea, said: "It's understandable that cargo owners and their related interests are frustrated by the tight ocean capacity situation these days.
"The impact on their businesses is huge. But there seems to be an impression that carriers are deliberately holding back capacity to push up freight rates. We don't see that. In fact, effective trade capacity is up.
"Just reading the news, we can see that carriers are snapping up any available charter tonnage. There is no idle capacity left, carriers are delaying scrapping, and the first new tonnage orders have even been placed," Mr Sundboell added.
New data published by Sea-Intelligence Consulting this week chimed with that analysis, showing that, as of the beginning of this year and with just six weeks to go until Chinese New Year, carriers have only announced five blank sailings on the transpacific and seven on Asia-Europe during the holiday.
Sea-Intelligence said last year 73 sailings had been blanked due to Chinese New Year (although a further 15 were blanked as the pandemic began in earnest) and 67 in 2019.
"At present, 2021 Chinese New Year blank sailings are far below previous years and, if the relative capacity reductions of previous years should be reached, carriers would need to blank 37-41 sailings on Asia-US west coast and 12-15 sailing on Asia-North America east coast," Sea-Intelligence CEO Alan Murphy said.
"On Asia-North Europe, an additional 14-17 sailings would have to be blanked to reach previous relative levels, while on Asia-Mediterranean, an additional 4-6 sailings would have to be blanked.
"It is not possible to predict the optimal level of blank sailings, but it is clear that the carriers are currently scheduled to blank far fewer than in previous years."