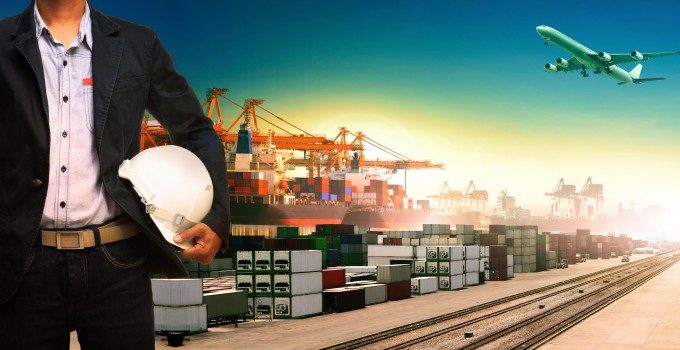 Global feeder operators are having their heads turned by huge offers for their owned tonnage and chartered-in ships from cash-rich ocean carriers and start-up liner companies.
Indeed, the increased cost of maritime services has given rise to yet another forwarder setting up its own carrier.
The flexible business models of the traditionally asset-light feeder sector are being forced to change as containership owners demand enormous daily hire rate increases and much longer time-charter periods for vessel extensions.
European feeder operators such as Unifeeder and BG Freight, with respectively, according to Alphaliner data, 85% and 100% of their fleet chartered, face a continuous struggle to keep hold of their tonnage.
Notwithstanding the weekly scramble to cover the volume contracts of their ocean carrier clients, feeder operators find themselves unable to cover the flood of ad-hoc cargo on the market as a consequence of shipping line alliances skipping ports and overlanded containers waiting weeks for carriage to final destination ports.
But according to one North European feeder contact, its carrier customers are "not playing ball" on new tender negotiations.
"They have offered us an increase for this year, but it is nowhere near enough to cover our extra charter costs, and they are still not prepared to compensate us for the long delays getting worked at the hub ports," he told The Loadstar.
Another contact said he feared that, with a chronic shortage of feeder tonnage available and owners getting "crazy" offers for short-term fixtures, that its networks would have to be cut dramatically if the situation did not improve.
"The lines will suffer as well, as they won't get their relays carried out promptly. But considering the dire liner schedule reliability at the moment, perhaps that will not be a big problem for them," he said.
Nevertheless, shipper-owned boxes and specialist units, such as tank containers that feeder operators carry as a 'top up' to their base feeder traffic, will suffer if feeder networks are reduced.
Meanwhile, entrepreneurial carriers, encouraged by the explosion in freight rates for Asian exports to the US and Europe of 1,000% or more – and with shippers desperate to get their product to market – have turbocharged the smaller-size vessel charter market to new records.
And brokers confirmed yesterday that US carrier Pasha Hawaii has taken on charter the 2,756 teu X-Press Mekong from the feeder company's parent, Sea Consortium, at a new record for the sector of $175,000 a day, netting the owner a mind-boggling $10.5m for just 60 days' hire.
The Hawaii-based Jones Act carrier has previously been the source of several other record-breaking charter fixtures on the transpacific, linking its deals to services provided on behalf of retailer Costco.
Elsewhere a stream of ad-hoc liner services has been launched from Asia to Europe in the past year, deploying small container tonnage as well as multi-purpose vessels. These include the resurrection of the iconic Ellerman City Liners brand into the UK by forwarder Uniserve and a service to Italian ports by the RifLine Italy-based subsidiary Kalypso Compagnia di Navigazione.