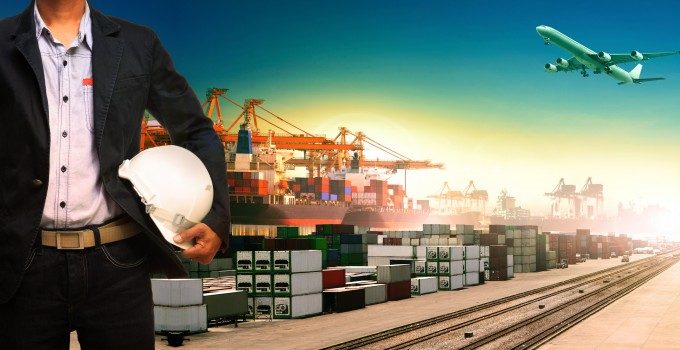 FedEx has slashed its profit forecast amid fears for the global economy, but denied analysts' claims that Amazon is becoming too strong a competitor.
The company announced that its second quarter adjusted non-GAAP results saw net income of $1.08bn on the back of revenues of $17.8bn.
But all eyes were on its warnings about the global economy – and its thoughts on Amazon.
"Internationally, economic strength seen earlier this year has given way to a slowdown," executive vice president Raj Subramaniam said in a call to analysts.
"The peak for global economic growth now appears to be behind us. Eurozone growth has slowed from 2.5% last year to under 2% in the second half of 2018, and economic growth in the UK has slowed sharply since July.
"The secular slowdown in Chinese economy has been exacerbated by trade tensions. Spill-over effects from these tensions and the fading tech cycle have negatively impacted growth throughout Asia.
"Emerging Asia growth slowed from 6% in 2017 to 5.6% in Q3. World trade slowed in Q3 to just 3.5% compared to 5.3% in Q3 2017. Leading indicators point to positive but even slower trade growth near term."
When asked about FedEx's biggest competitive threats, Fred Smith, chairman, said: "We don't see any large or certainly no existential competitive threats to any of the three major divisions at FedEx. We do however see enormous competitive opportunities."
He added: "I mean, we look at Amazon as a wonderful company in service, and they are good customer of ours. We don't see them as a peer competitor.
"At this point in time for many reasons, we think it is doubtful that will be the case, so we have very strong strategies, well understood by management team, the addressable markets that we deal with are growing. And as we've said over and over again, we've grown market share and particularly in the sectors we want to grow.
Mr Subramaniam added that the company had seen no impact from Amazon Air.
Dave Bronczek, president, meanwhile outlined other problems.
He added: "Following TNT's recovery from the cyber attack, we have seen an accelerating shift of our product mix to more freight than parcel putting pressure on our system and of course our costs, continued tariffs and trade concerns and uncertainty in Asia are impacting our business there as well. We continue to work with our customers as they re-evaluate their supply chains."
FedEx's Express division saw "significant weakness" in business conditions. The second quarter international priority volumes were up 1%, while international economies volumes increased 9%. International priority freight pounds were flat. and international economy freight pounds rose 16%. In the US, overnight packages were up 3% while deferred package volumes increased 15%.
FedEx Ground saw operating income rise 18% to $586m on a volume increase of 8% and 6% yield increase, while Freight operating income rose 37% and shipments increased 8% while yields were up 6%.
Mr Bronczek said: "Regarding our FY'19 outlook, we are projecting adjusted earnings of $15.50 to $16.60 per diluted share, down from $17.20 to $17.80. This lower guidance is due to a shift in business conditions and service mix at Express, primarily in Europe and no longer providing guidance for revenue growth and operating margins for FY19."
You can read the transcript of the earnings call on Seeking Alpha.