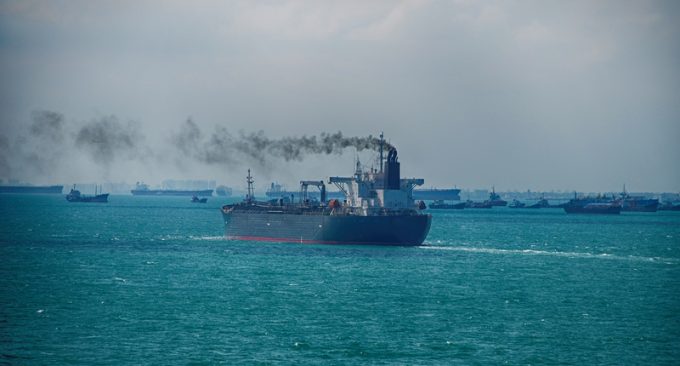 London-based dry cargo association Intercargo has warned of its "growing concern" at the "magnitude of the challenge" ahead for shipowners and operators with the IMO's 0.5% sulphur cap on marine fuels coming into force on 1 January.
"It is extremely worrying that compliant fuels have so far been made available only in a limited number of ports and under unfavourable terms for voluntary early testing by ships," said Intercargo.
It added that charterers and operators were currently not obliged to make purchase futures of compliant fuel, hence the practical testing and crew training will be very limited and pushed towards the end of the year.
The association warned: "This situation creates significant safety implications for the operation of ships, which could eventually threaten the safety of seafarers, ships and cargo, as well as the marine environment."
It urged ship charterers and operators to start the process of purchasing compliant fuels and enhance crew training.
"Seafarers deserve our special consideration, as the industry will largely rely on their skills for managing the new compliant fuel aboard ships on the high seas to ensure a smooth implementation of this drastic change."
Indeed, with just five months before the IMO's maximum 0.5% sulphur content on bunker fuel comes into force – other than for ships fitted with exhaust gas cleaning scrubber systems, which will continue to be able to burn heavy fuel oil (HFO) with a sulphur content of up to 3.5% in non-SECA regions – the focus has shifted from the additional cost of compliant fuel to concerns over supply chain disruption.
Several forwarders have advised their clients of the possibility in the transition period and advised them to "book early" in Q4.
It fact, this was the overriding concern expressed to The Loadstar by shippers and forwarders at the recent Multimodal and Transport Logistics events.
Basel-based forwarder Panalpina has warned its customers of "considerable potential for supply chain disruption" from "delays in fuel supply, denied port calls and retrofitting" of scrubbers. Scrubber systems can take between six and eight weeks to install, with the vessel out of service.
Containership brokers The Loadstar has talked to recently have talked of a "significant tightening of supply" in the second half of the year as a consequence of the expected rush to retrofit tonnage with scrubbers.
"Looking ahead a few months, the liners will not be able to cover everything, so we expect a temporary reversal of the supply-demand balance, and we are already seeing extensions commanding much higher daily hires," said one broker today.
And for carriers that have opted to comply with IMO 2020 regulations by switching to low-sulphur fuel (LSFO) Intercargo's concerns are shared in the container sector.
Notwithstanding that the majority of the larger vessels will fuel at traditional bunker hub ports, some of the secondary trades will see ships replenishing their tanks at ports where concerns about the availability of LSFO and the quality of the blend supplied have already been expressed by ship operators.